La Bastille Samples on Material Bank
Ordering samples from multiple companies takes up a ton of time for both designers and manufacturers. There is now a solution. Material Bank is a new online resource for the design community and they take all the hassle out of ordering and even returning samples.
La Bastille is proud to announce its recent listing with Material Bank, making our samples easier than ever to order. Material Bank offers a robust database of searchable sample materials from over 150 manufacturers, most of which can be overnighted. The best part is that is is FREE to design professionals. We are proud to be among many of the top manufacturers in the nation selected by Material Bank and to be part of the future of sample ordering. If you are a design professional and need a La Bastille sample fast, check them out here.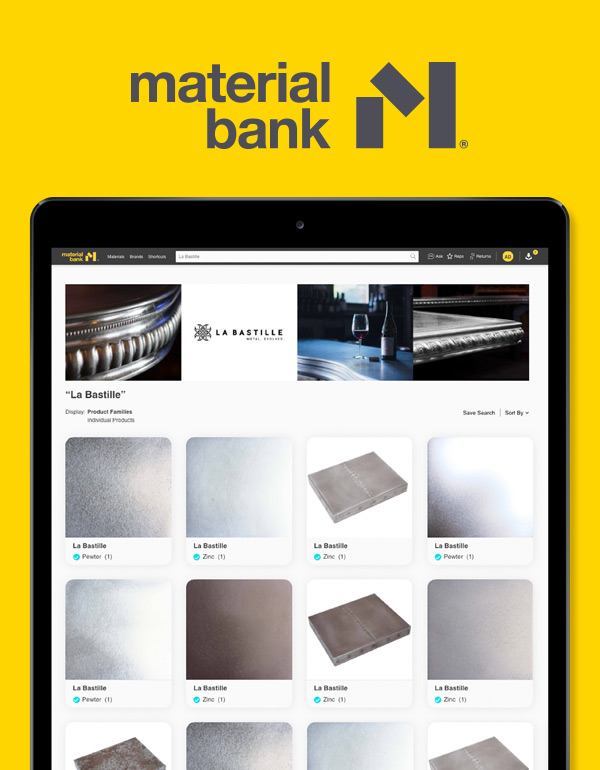 [et_bloom_inline optin_id="optin_2″]
Caring for your cast zinc bar top may seem daunting, but in reality, living metals require very little maintenance and are antimicrobial by nature. The surface of the zinc evolves in response to its environment. This evolution can be controlled based on the care it...