RANGE HOODS: READY TO ORDER
ACCENT TABLES: READY TO ORDER
WALL PANELS: READY TO ORDER
Our Blog
Stay up-to-date with what we are doing at La Bastille. Projects, employee spotlights and more!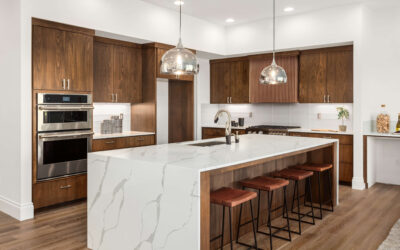 Range hoods are an important part of the overall kitchen aesthetic. The cold, harsh industrial style range hoods are out and warmer, sculptural range hoods are here to stay. In this article, we are going to take a closer look at modern range hoods and see what's...
read more
Custom Metal Countertops, Range Hoods & Bar Tops
La Bastille is the leading producer of custom metal countertops, range hoods, bar tops, and furnishings in North America. Our team members have specialized expertise in zinc, bronze, pewter, brass, and copper. From range hoods and bar tops to tabletops for residential and commercial applications, we combine the state of old-world art and cutting-edge technology to create unique, one-of-a-kind pieces. Timeless, versatile, and luxurious, our custom-order countertops are ready to order for your hotel, restaurant, or home. Our metal countertops for sale also come with rich finishing options that you can customize based on patina and texture. We also offer over 80 edge profile options for your exact design requests. Request a quote for our custom metal countertops, range hoods, and bar tops; you'll see how our dedicated designers and skilled artisans produce beautiful pieces.