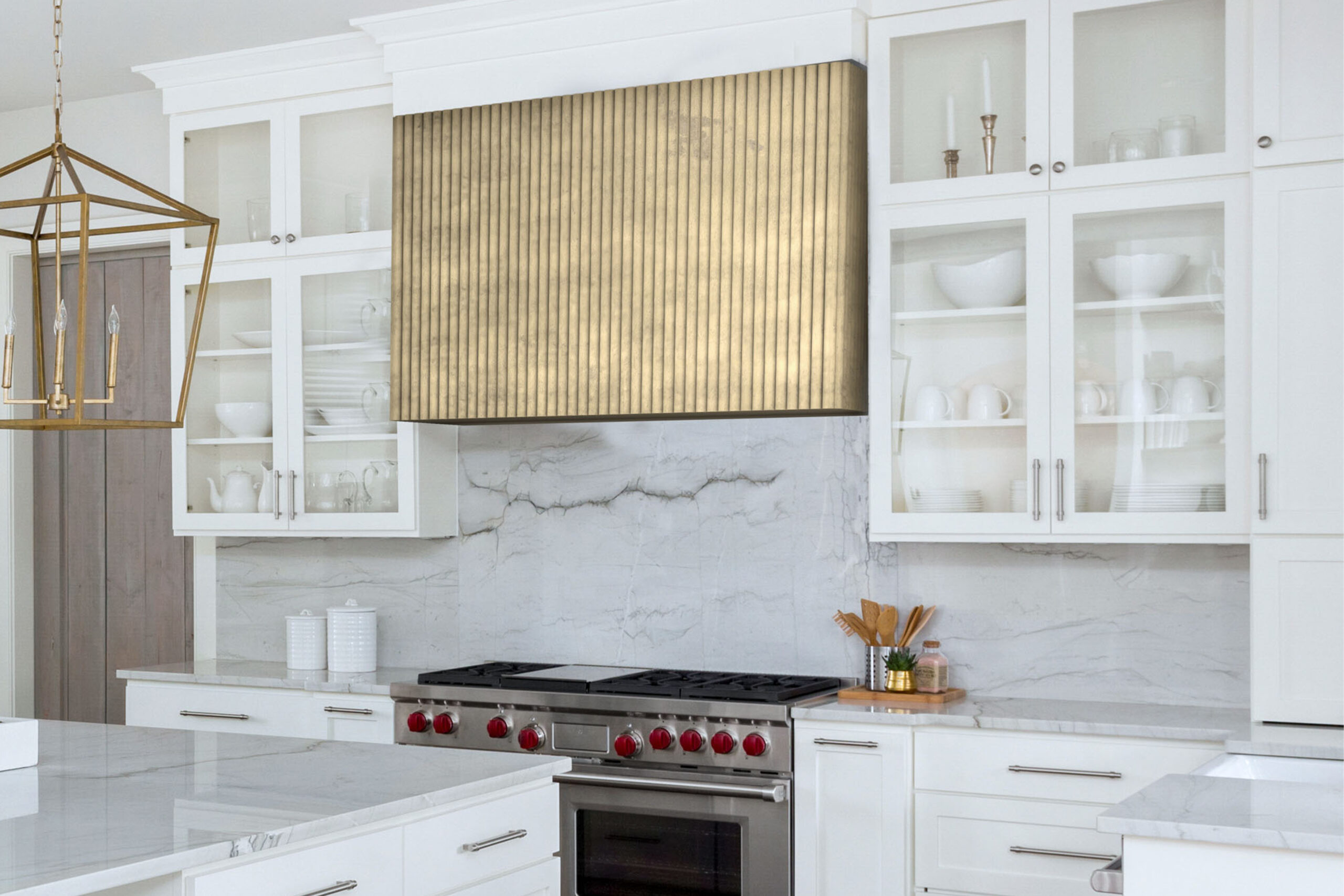 Cast Brass Range Hoods
La Bastille offers stunning brass range hoods for your elegant kitchen designs. With a golden hue, warm shine, and rich patina that gives a unique sense of character to every piece, our custom oven hoods are a luxurious addition to any kitchen. Choose from a variety of shapes, styles, and design details—including a beautiful range of aprons, straps, rivets, and other customizations—to create the perfect brass range hood for your project.
At La Bastille, we combine beauty and functionality in every piece we create. Enjoy efficient kitchen ventilation with a brass oven hood that enhances the look and feel of your space. Contact our team today for your complimentary quote.