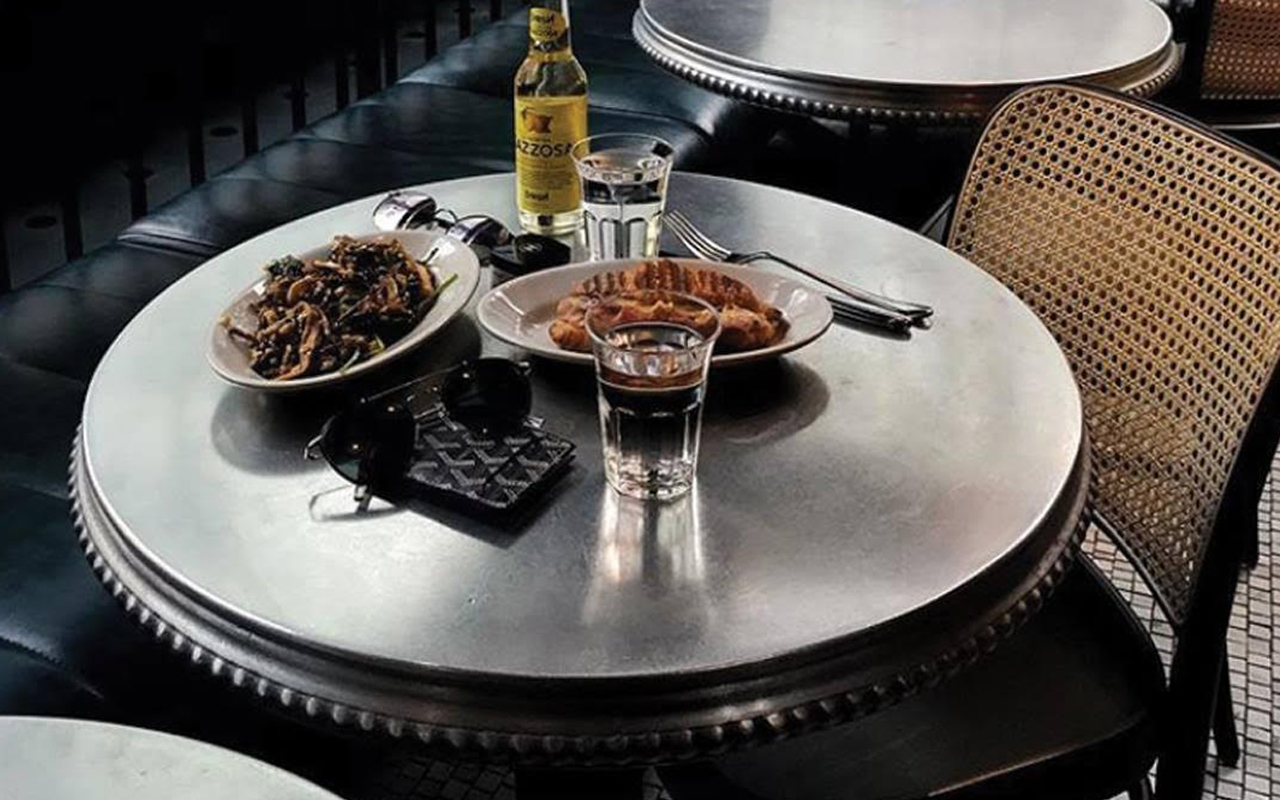 Custom Zinc Dining & Side Tables
At La Bastille, we manufacture our tables in all metals in which we specialize: zinc, pewter, brass, bronze and copper. We custom design for any size or use, from occasional tables and dining room tables for your home to grand desks or conference tables for your office. Our expertise in creating beautiful custom zinc tables gives you a chance to explore your creative ideas and make your dreams a reality.
We can even engrave logos onto tabletops for use in commercial spaces. Use the naturally sleek and modern luster of zinc to create jaw-droppingly detailed zinc dining and side tables, which will age to become rich with character and warmth. By custom-designing every statement piece, your vision can become a reality. Request a quote for our custom zinc tables today.