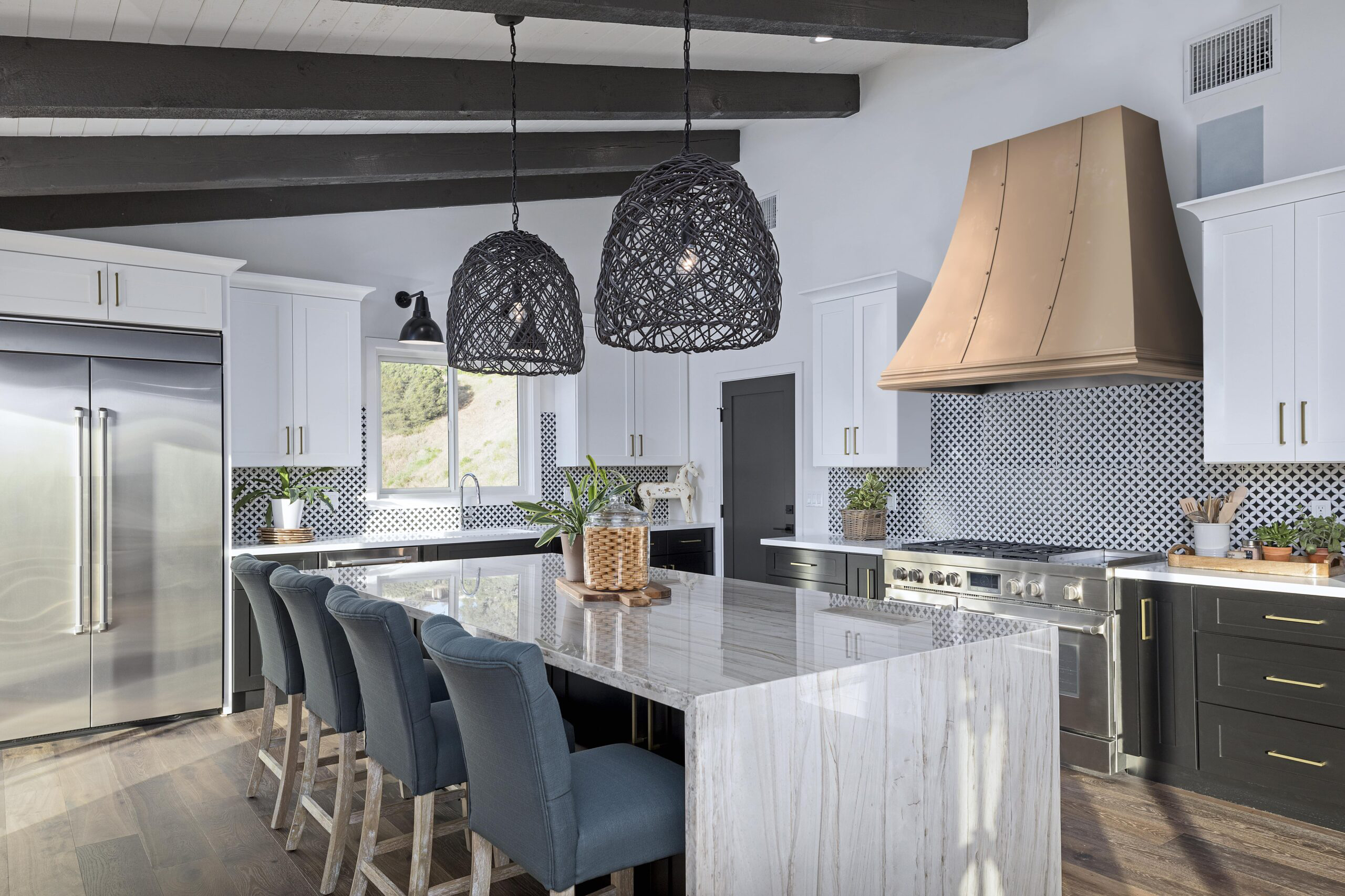 Custom Copper Range Hoods
Adding a range hood to your kitchen design does more than just improve ventilation and create better air quality. It also allows you to enhance your space with a gorgeous piece. La Bastille produces custom copper range hoods to bring value, functionality, and beauty to your kitchen design.
Copper's reddish hue brings a unique and versatile look to any kitchen. Choose a sleek finish and regular polishing for a sophisticated shine. Alternatively, let copper's unique and natural patina develop for a rich piece full of blues, greens, reds, and browns. With a variety of options and details to choose from, you can create an elegant copper kitchen hood that suits your design perfectly. Contact La Bastille to receive a complimentary quote for your stunning custom copper range hood.