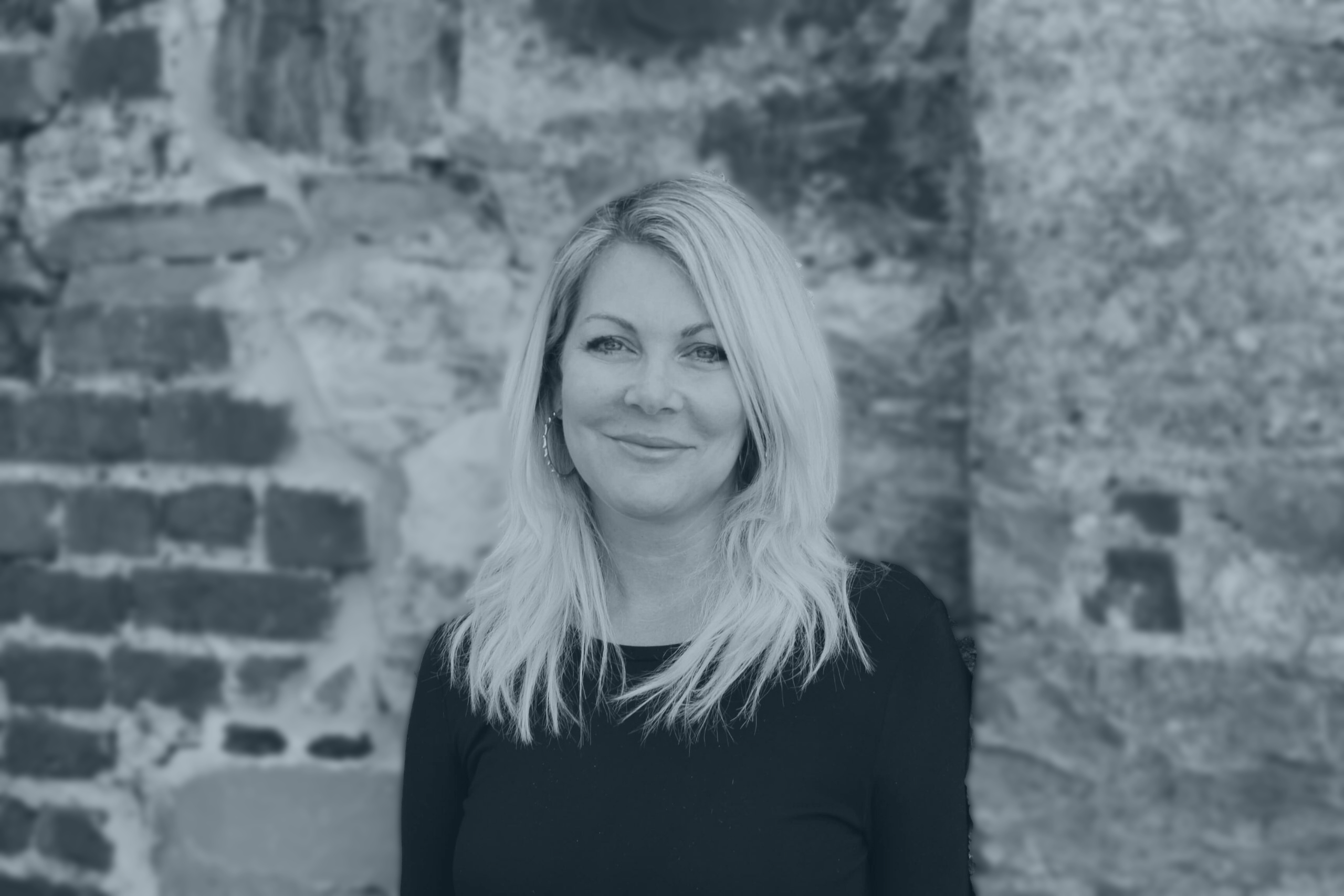 Katiana Chapman
President & CEO
"La Bastille is my second family. Our products are uniquely beautiful, and I love hearing the reactions from our clients when they receive their pieces. The added bonus for me is I get to work with this talented group of creative individuals whose passion for excellence in design and service inspires me to continue to push the boundaries of what is possible." – Katiana Chapman
Katiana is responsible for La Bastille's overall direction and strategy. She focuses on sales and marketing objectives, new product innovation, developing partnerships, and exceeding customer expectations. Katiana comes to La Bastille with a strong background in business and sales. Her experience in the areas of finance, new business development, operational efficiency, and sales growth gives her a unique ability to manage all aspects of a small business. Katiana is passionate about the growth of La Bastille, especially the launch of new product lines and the further expansion into the global marketplace while maintaining the integrity of the hand-worked product for which La Bastille is known. Besides her business, Kat is also very dedicated to her family, including her two teenage sons.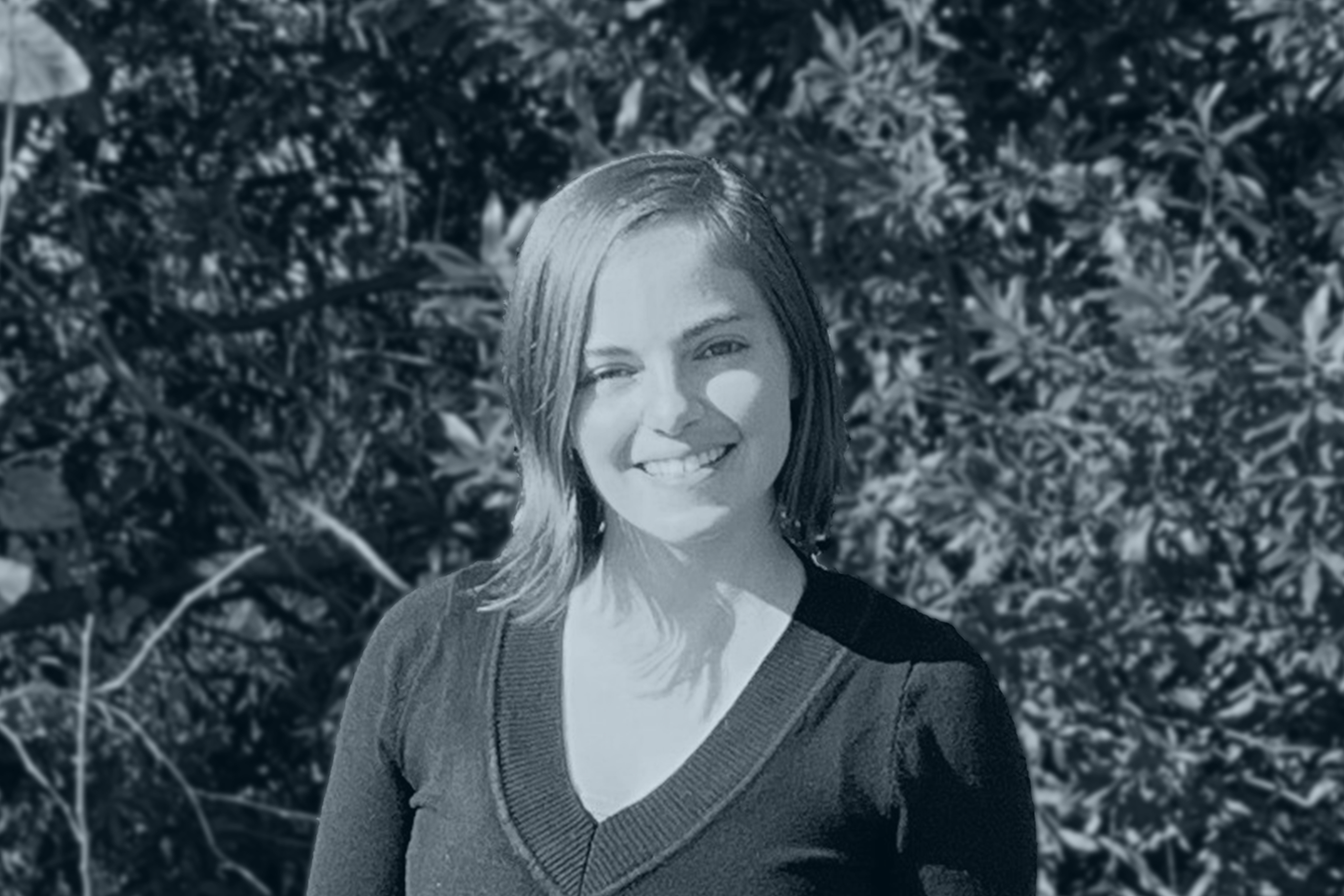 Mary Hannah Jones
Creative Director
"It is very rare to work for a company that operates so strongly as a team. There has not been a challenge yet that we have not been able to tackle together. The enthusiasm we have as a team encourages us to dedicate only the best to our unique product and client services." – Mary Hannah Jones
Mary originally came to the Savannah area to earn her B.F.A. in Furniture and Exhibition Design at Savannah College of Art and Design. As she works on developing new product lines, Mary makes it her mission to help each product reach its fullest creative potential. She enjoys visualizing the end result and revising through drawings and prototypes until it reaches perfection. Mary strives to make every piece the crowning glory of its new home. When not nurturing new design partnerships or developing product lines, you can find Mary outside hiking, backpacking, and kayaking.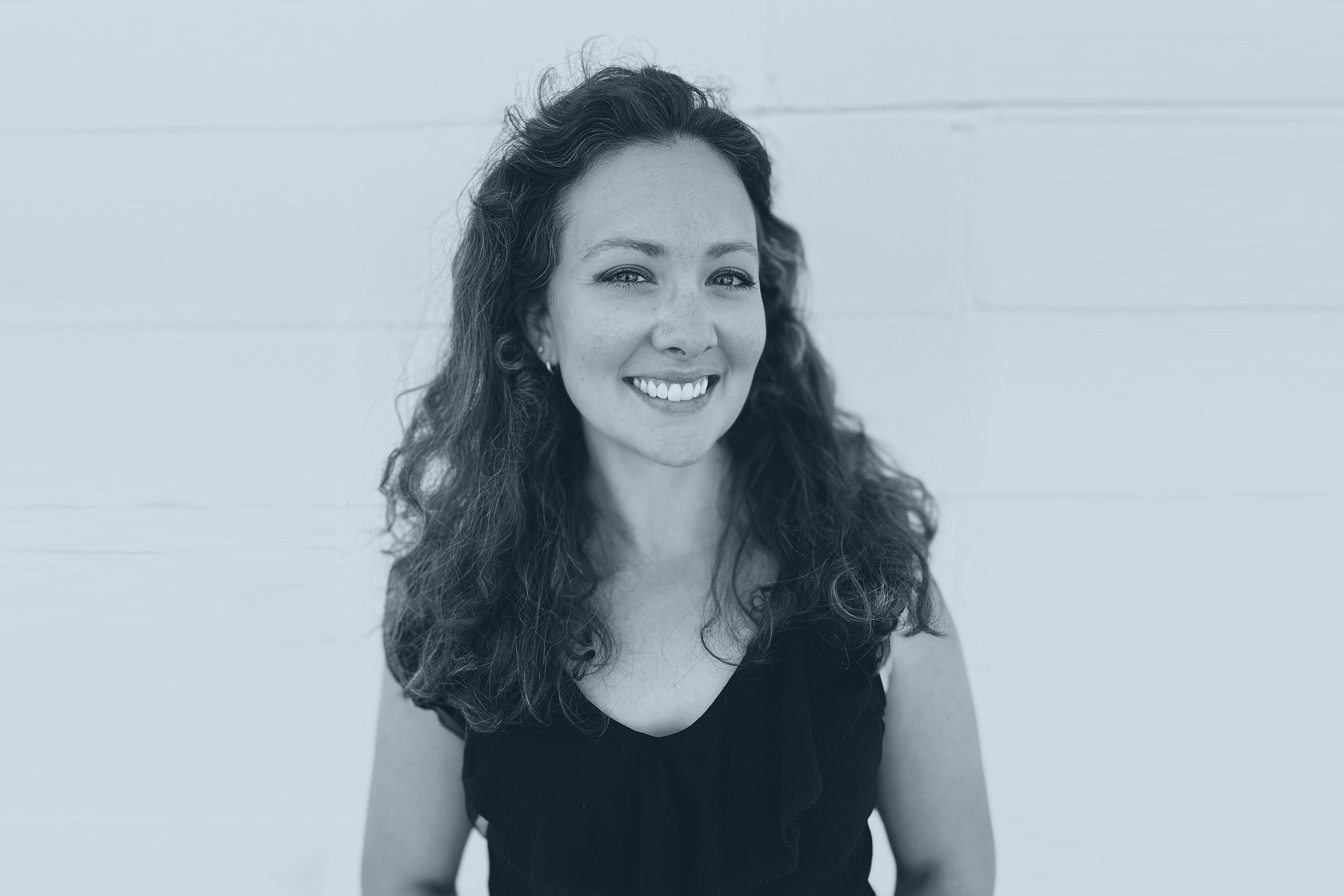 Lisa Koger
Sales Consultant
"I love seeing the passion that each of us has for our work and product. Our designs are truly crafted by hand from start to finish and I love that we can share them with clients around the world. We are a small, honest, and extremely hard working team that cannot wait to bring you the most beautiful custom metal products." – Lisa Koger
Lisa graduated with a degree in Hospitality and Marketing from Western Michigan University in 2011. She started her career in the Hotel Industry, with the JW Marriott Brand. Then, moving on to the Construction world, with a hospitality angle. Working several years as a Gallery Manager for a custom stone countertop Gallery; assisting clients with design selections, order, and the fabrication process. Her passion runs deep for custom surfaces, so we're excited to have her join our team. She and her husband live in Michigan and have two toddlers.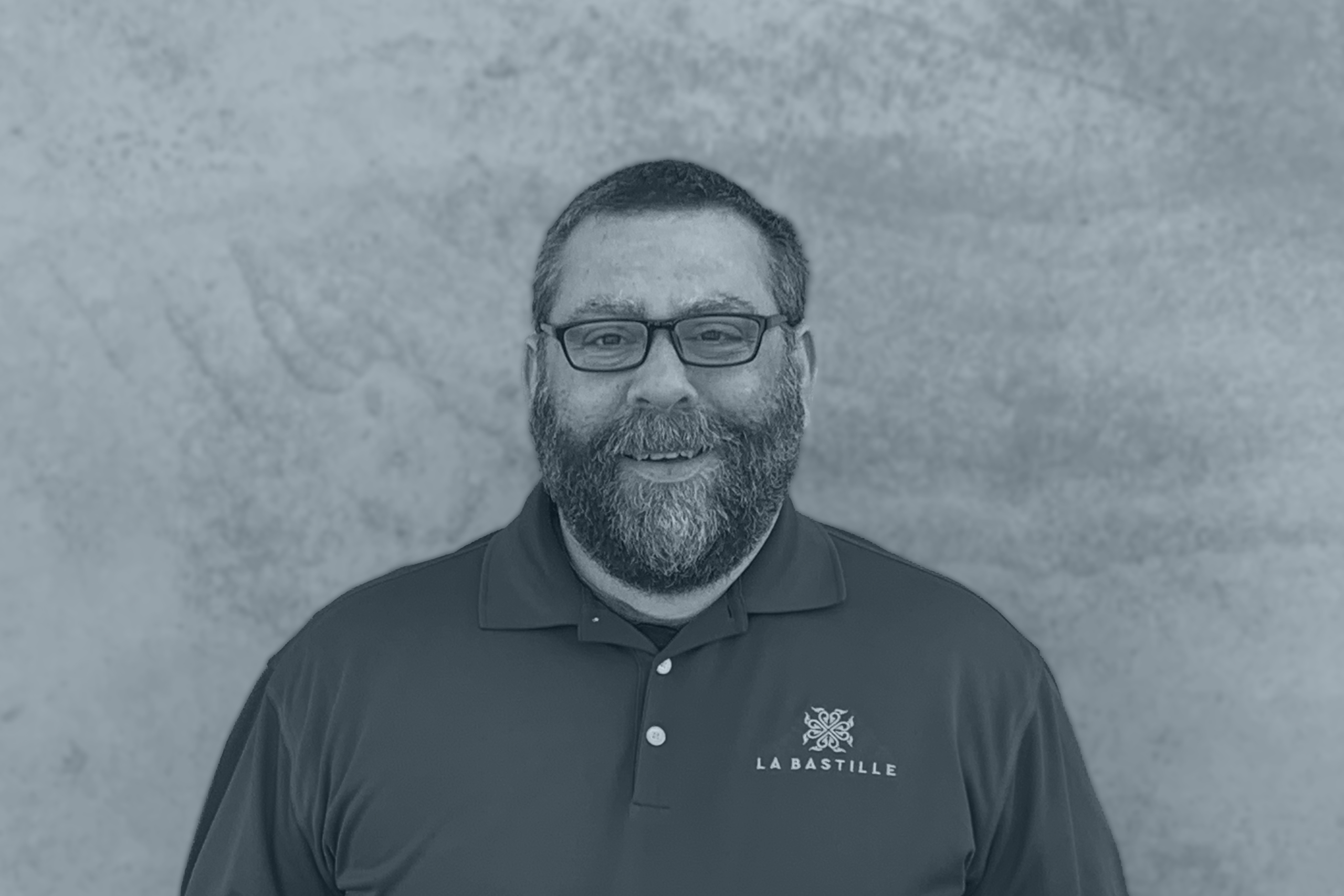 Chris Weatherly
Administrative Coordinator
"The process of transforming an idea on a piece of paper to an actual physical product amazes me every time. The part I enjoy most is interacting with our clients. It's not just a click and buy process; you get to have real conversations with every client about the product to make sure their needs are met. Seeing clients happy at the end of the process is my favorite part of the job." – Chris Weatherly
Chris has experience in many areas of production and now uses that experience to provide high quality customer service. He also assists with the sales process, working with vendors, and keeping our production schedule in order. Originally from Minnesota, Chris has now been in Savannah for fifteen years. A father of three boys, Chris spends his free time with his family and watching sports of all kinds, with a special affinity for the Minnesota Vikings.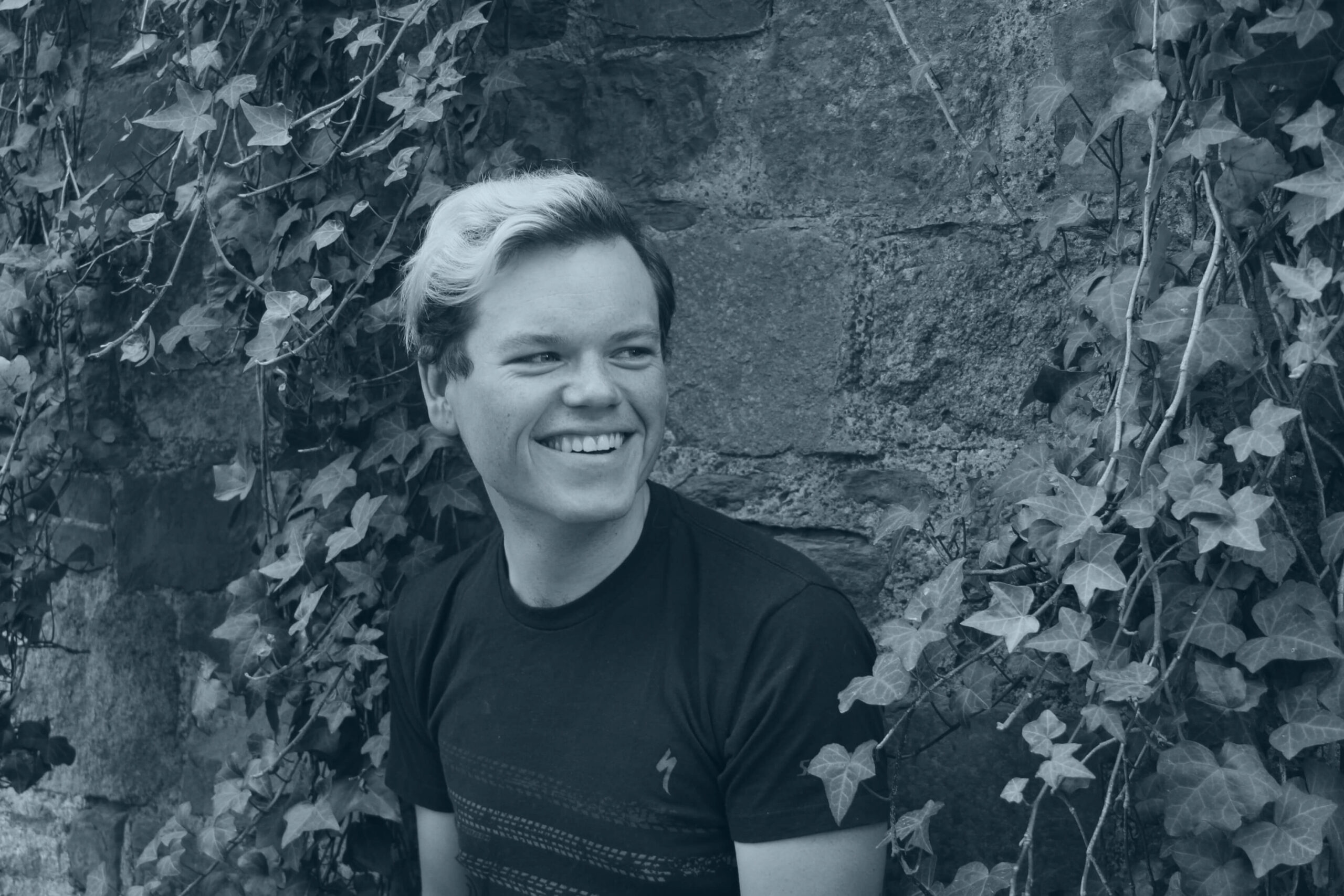 Sid Law
Lead Designer
"I am on a constant mission to expand my cognitive map and La Bastille was the perfect place for me to navigate this expedition. Being at Bastille allowed me to grow both creatively and intellectually. The family we have at La Bastille is truly special and I can not wait to see what we accomplish in the future." – Sid Law
Sid graduated from Savannah College of Art and Design with a degree in Furniture Design. He then worked professionally in lighting, designing and building lighting fixtures for the commercial and medical market. Sid then moved to a large interior design firm in Chicago, designing special layouts for commercial and office settings. After years programming and operating the CNC for La Bastille, Sid now travels as our installer. His technical design skills, along with his passion for hands-on manufacturing, have made Sid a valuable asset to the La Bastille team.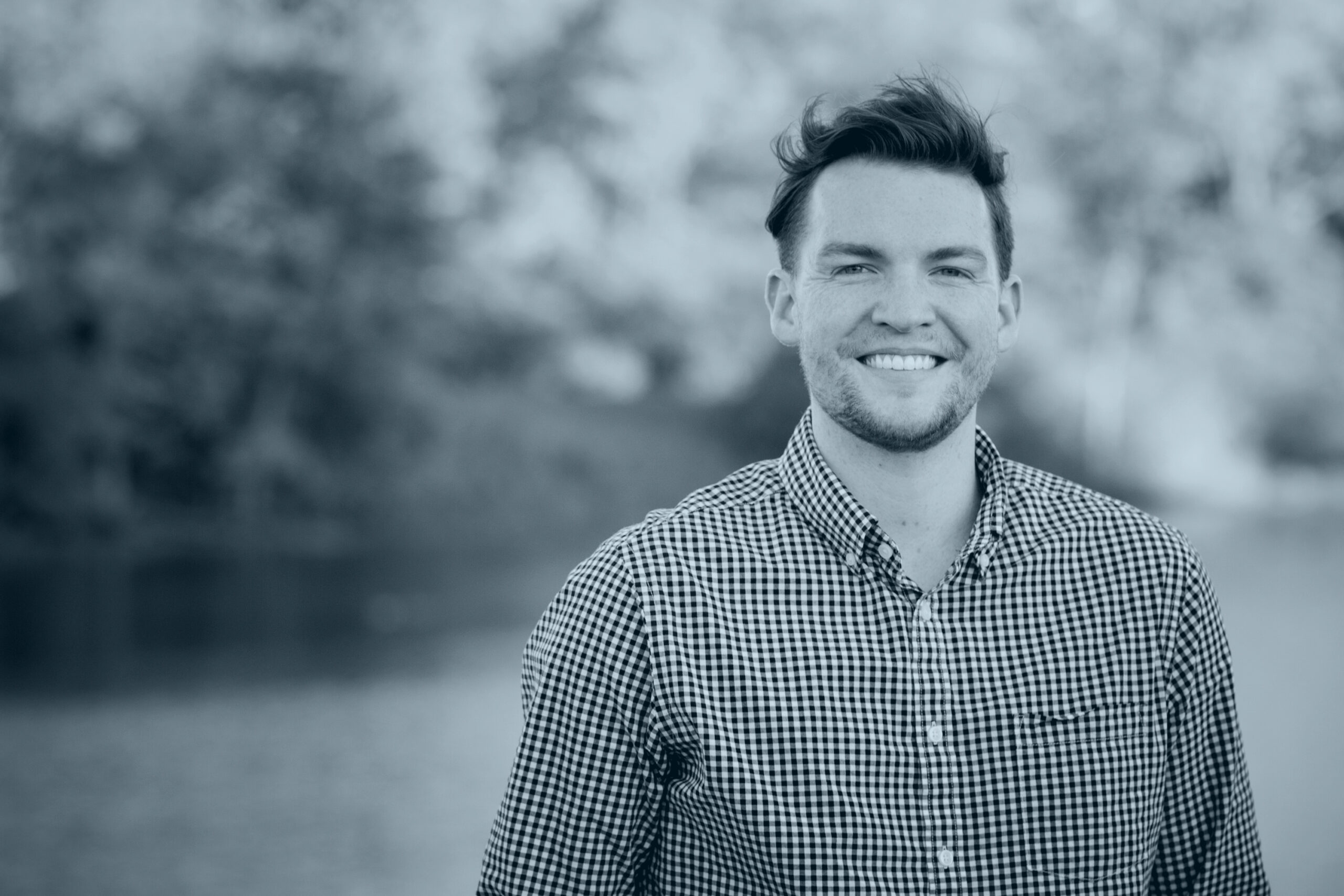 Ryan Thompson
Lead Developer
"No employer has ever made as much of an impression on me as La Bastille has. I say employer but truly, we are a family. We constantly push creativity to its limit and in turn, have become the industry leaders. Nothing holds us back from delivering an exceptional experience and product to our clients." – Ryan Thompson
Ryan is another second-time employee at La Bastille. He and his wife moved to Savannah as newlyweds back in 2012. Now living in Cincinnati Ohio, Ryan spends his weekdays perfecting La Bastille's digital experience. Ryan is well versed in many skills surrounding marketing, technology & product development. Ryan has worn many hats in his career between executive positions, project management, product management, front-end development and product design. Ryan strongly believes technology can, and should, enrich the lives of everyone, every single day.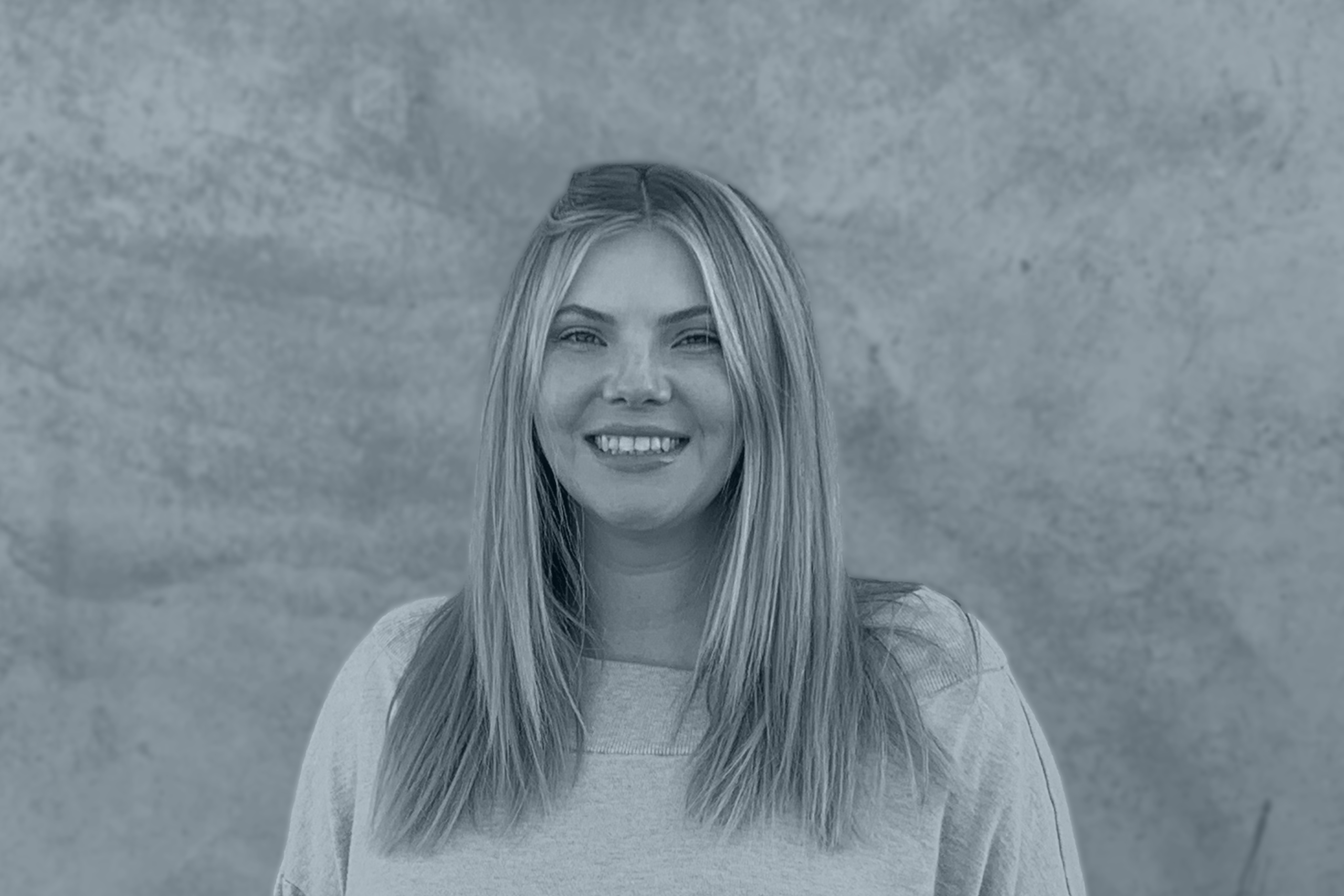 Jessica Marchant
Design Manager
"La Bastille marries aesthetic and craftsmanship. It's rewarding to work with a product that is so timeless and unique, and ironically, in a city that is equally so. The Bastille team is small but mighty. Each member has the same goal in mind, creating a jaw-dropping product that will WOW our clients." – Jessica Marchant
Jessica moved back to Savannah after an exciting career as a Lead Designer in the entertainment industry in Las Vegas. She holds an M.A. in Design Management from Savannah College of Art and Design and a B.F.A. in Interior Design. She has experience with both client relations and fabrication, so she understands the importance of creating a great experience and a fabulous product.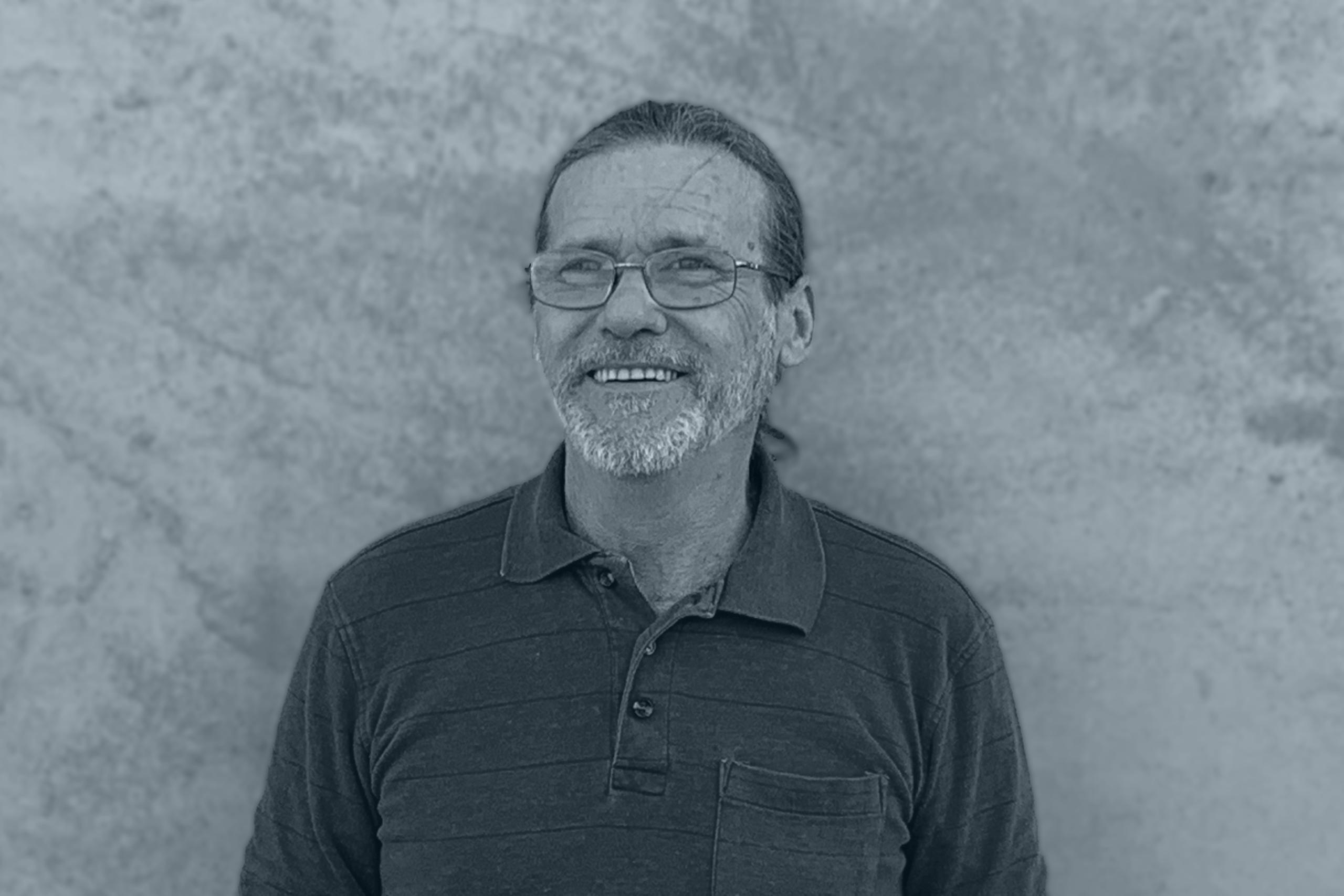 Ron Neff
CNC Programmer
"My favorite part of working at La Bastille is that everyone gets along. We get work done, and we enjoy the process without arguing. This makes problem solving as a team a generally quick and smooth process " – Ron Neff
Ron traveled the world during his eight years in the Navy before settling in Savannah. He is now instrumental in the first steps of production, turning our designs into a beautiful reality. Ron has years of experience with AutoCad, millworking, and CNC programming and operation. Past work includes working on movie sets in Savannah, including Lady and the Tramp. Outside of work, he stays busy as a father of 4 and now a grandfather.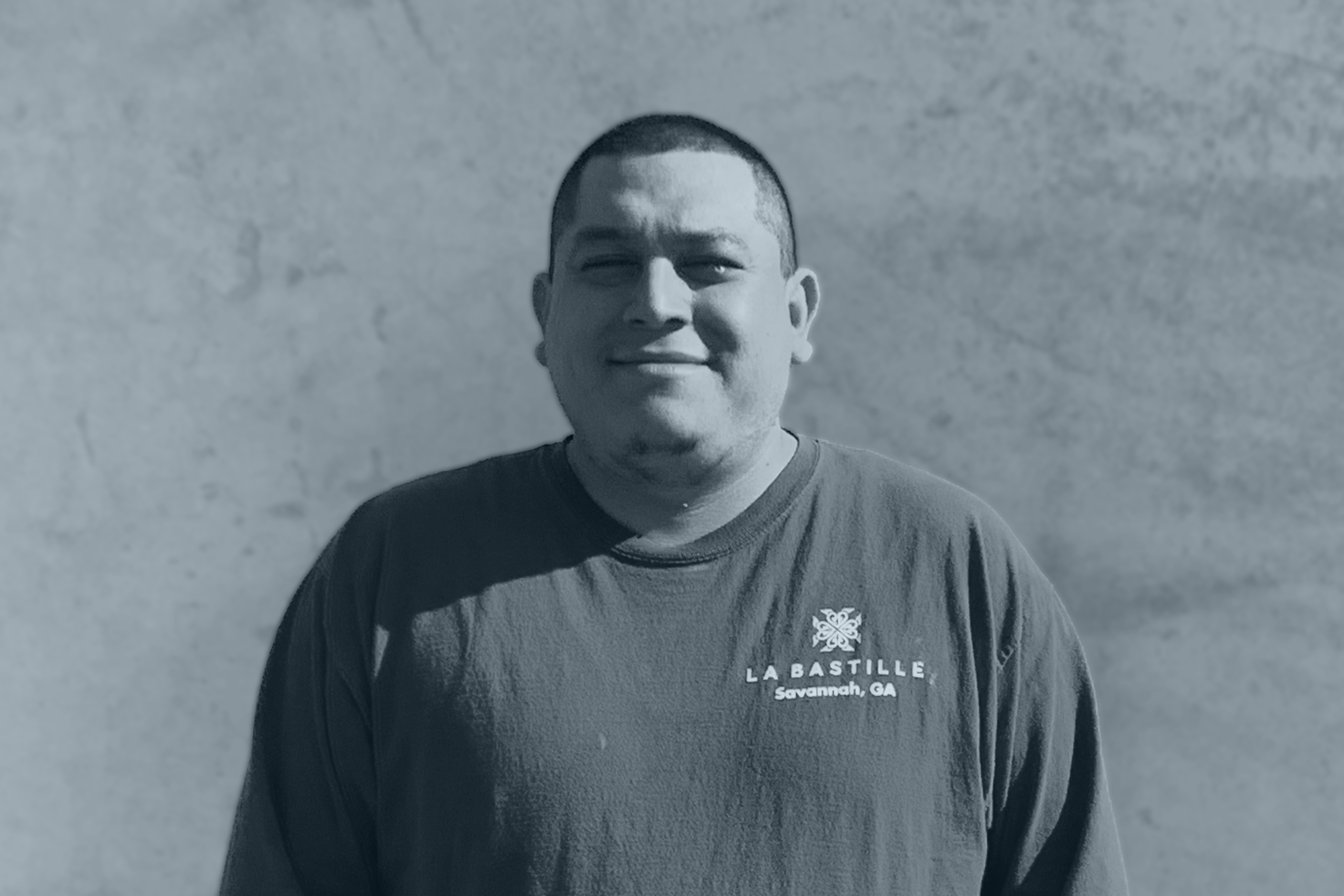 Alex Garcia
Millwork Lead
"I enjoy working at a place where they let me try making things in new ways. They value my hard work, and I get to work with some pretty interesting people. We're always looking for new ways to improve our product, and I like that." – Alex Garcia
Alex Garcia is the wood lead for the fabrication facility at La Bastille. In addition to many other tasks, his primary focus is to ensure the proper construction of each and every cast substrate, and he does this with amazing accuracy, craftsmanship, and quality. Alex has more than ten years of woodworking experience, which includes a wealth of millwork knowledge and shop techniques. Alex and his wife, Jammie, have two children, little Alex and Lilliana, and when he's not hard at work, you can find him watching his favorite team, Barcelona, on the pitch.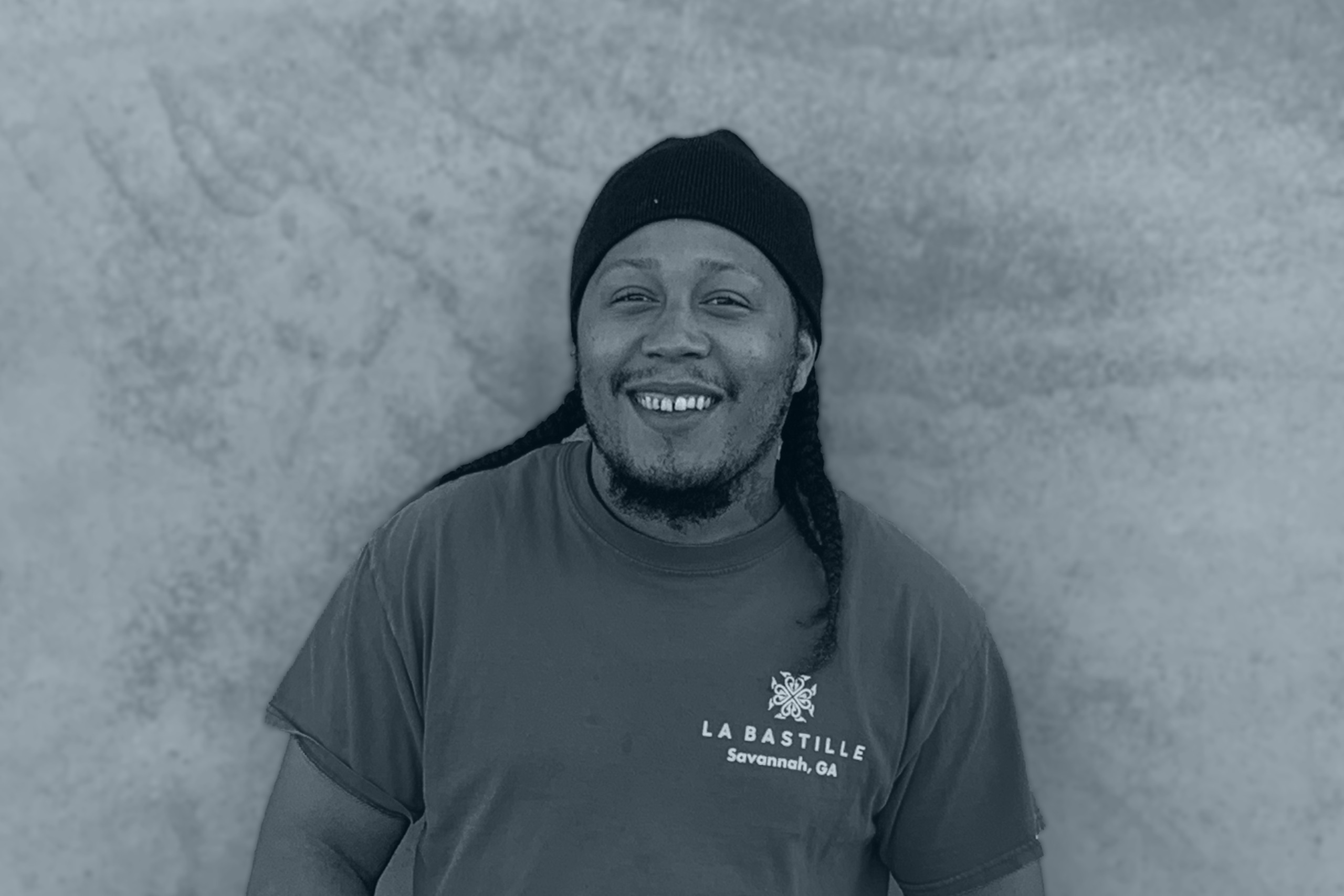 Micah Edwards
Artisan
"Our work is truly about hands on craftsmanship. Every piece that leaves our shop has been given the detailed care one would expect from an artisan. We work together more like a family unit to achieve that high level of quality, and we take pride in our work." – Micah Edwards
Micah is a Savannah native and joined the La Bastille team in 2017. He is now a vital member of the casting department and makes a point of putting a smile on everyone's face around the shop. In his spare time, he follows Nascar and performs automotive work and detailing on vehicles himself.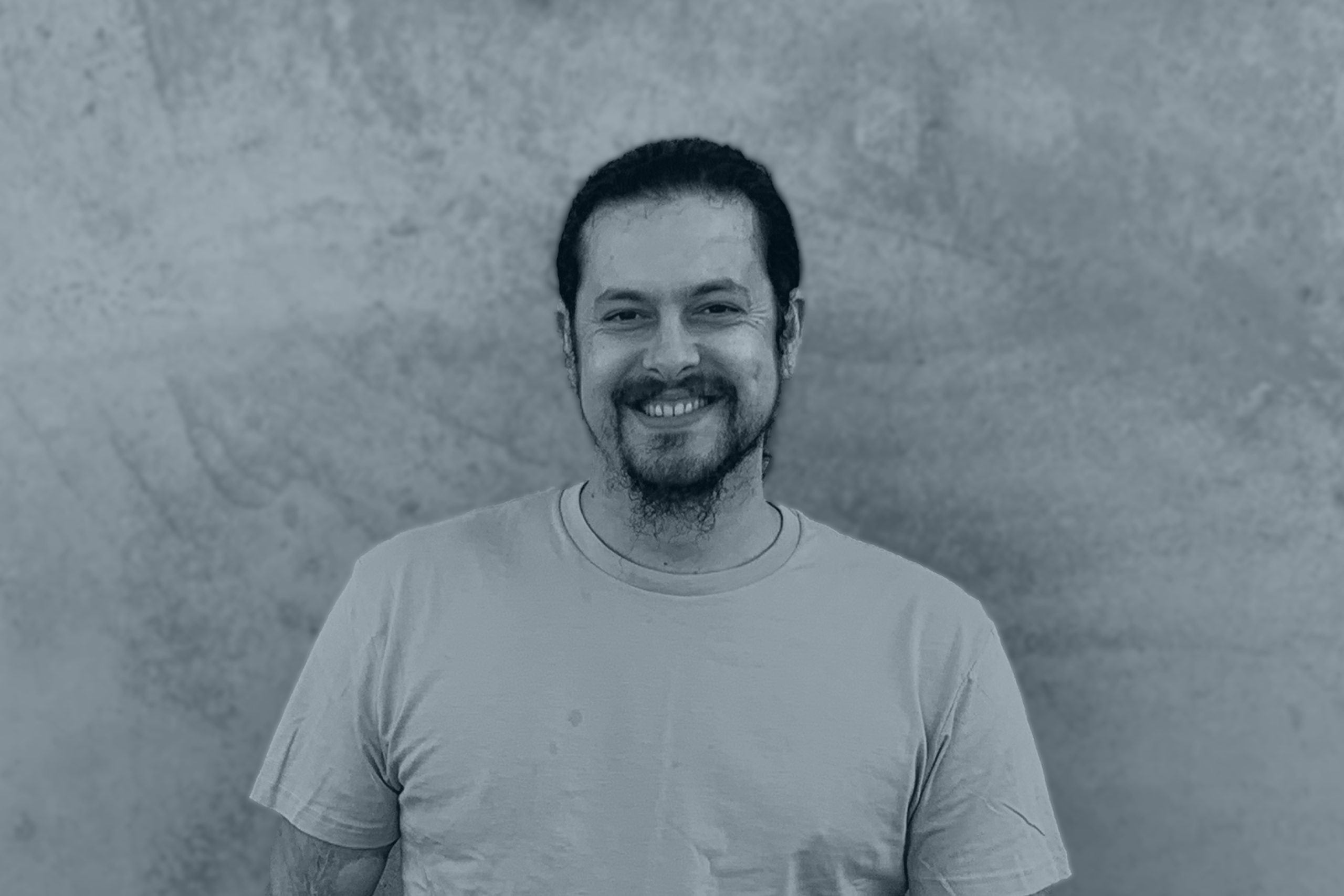 Bobby Mahdi
Artisan
"I take great pride in being a part of a team that puts great effort into everything they do. The work that leaves our shop is closer to a piece of art than it is to just a piece of furniture. We work hard on every piece. I then get to look back and say that I was a part of making it happen." – Bobby Mahdi
Bobby has traveled many areas of the world and speaks several languages. After spending some years in New York City, he moved to Savannah where he is enjoying the slower pace of southern life. He is one of the newer members of our casting team but has wasted no time gaining skills and learning every trick of the trade. Bobby spends much of his free time watching soccer and enjoying his new home city.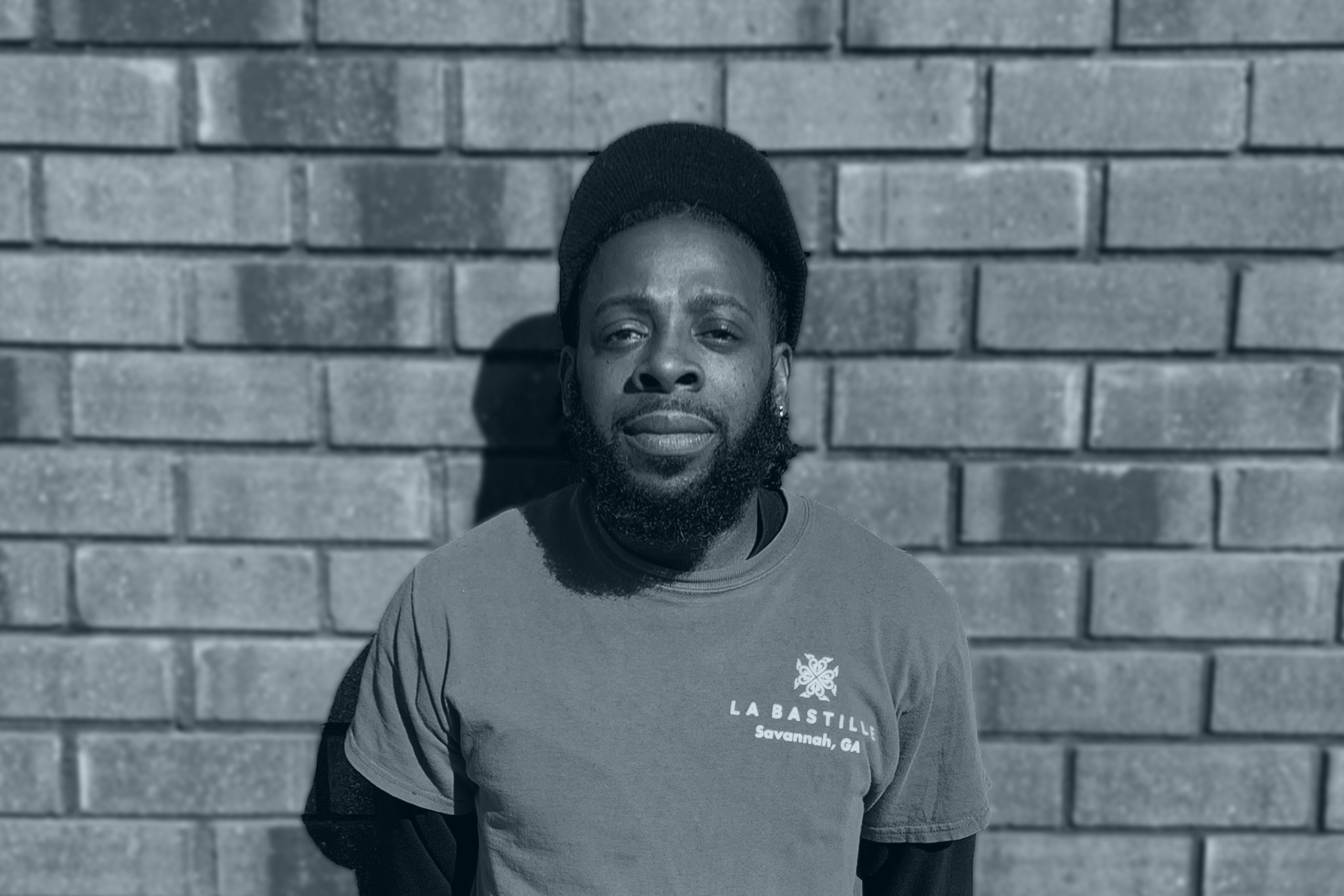 Joe Shepard
Artisan
"My favorite part of working for La Bastille is that every piece is different. Each one has its own challenges and personality. I enjoy thinking about how those differences make it perfect for that specific client. As a team, we always strive to make that client happy." – Joe Shepard
Joe is a Savannah native and started working in La Bastille in 2012 as a member of the casting team. Since then, Joe has enjoyed the artistry that is demanded of him to make each piece special. When Joe is not at work, he stays busy as a father of four and now a grandfather.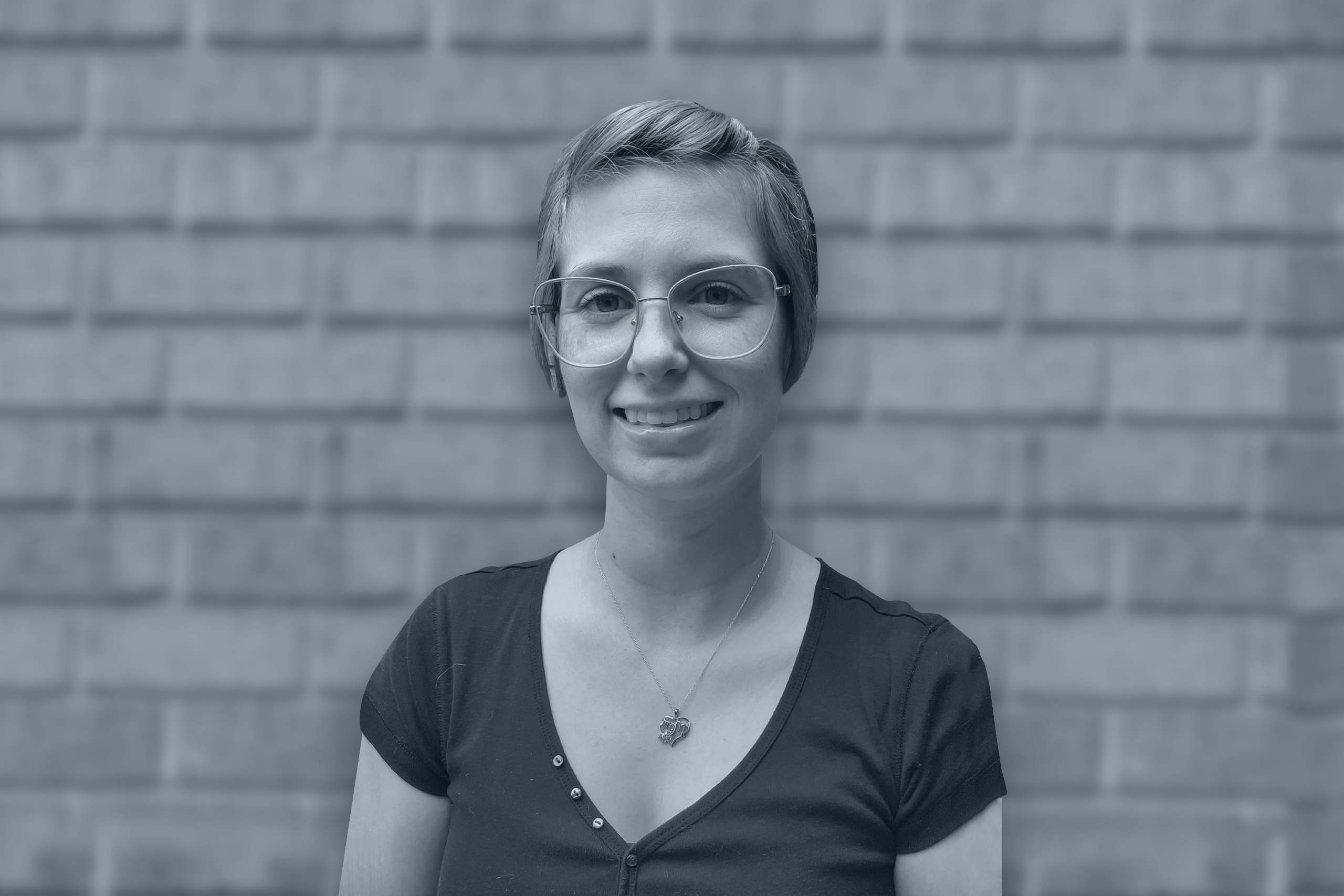 Mary Ann
CAD Technician
"As a remote worker, it's often difficult to connect with the team culture. That's not a problem with La Bastille. They not only value my hard work and contributions, but appreciate who I am as a person and have included me in the team family." – Mary Ann
Mary Ann is a resident of Ocean Springs, Mississippi. Formerly an electrical designer, she brings great technical skills to the La Bastille team. A mother of one, she often enjoys beach days with her beautiful little girl. In her spare time, she also enjoys swimming, crocheting, and redecorating her home. Mary Ann has been a dedicated and delightful addition to the design department.