If you're interested in interior cast metals, you've certainly heard of La Bastille in Savannah, Georgia. In this article we are going to dive into who they are, what they offer and finally, who they serve.
Who is La Bastille?
La Bastille was founded in 2010 in Savannah, Georgia and is the leading producer of cast metal interior products in North America. Bastille combines old-world artistry with modern technology to produce unique, cast metal works-of-art.
Behind each Bastille piece is a dedicated team of highly skilled designers and artisans. Therefore they pride themselves on their quality hand craftsmanship, ability to create complex organic shapes and large catalog of custom options. Each project is totally unique because they give their clients the ability to choose their metal, edge profile, finish, shape and more.
What do they offer?
La Bastille offers an array of custom and ready-to-order cast metal products including:
Metal range hoods

Metal countertops and bar tops

Metal bistro tables and dining tabletops

Metal wall panels

Metal furnishings and custom artistic pieces
La Bastille specializes in old-world artistry and offers high quality living metals like:
cast zinc

pewter

copper

brass

bronze
Who do they serve?
They serve both commercial and residential clients world wide. Because of their many years of proven quality work, La Bastille has had the opportunity to work with some of the most recognized designers in the world. Their clients range from designers, contractors, architects and millworkers to homeowners looking for something inspired.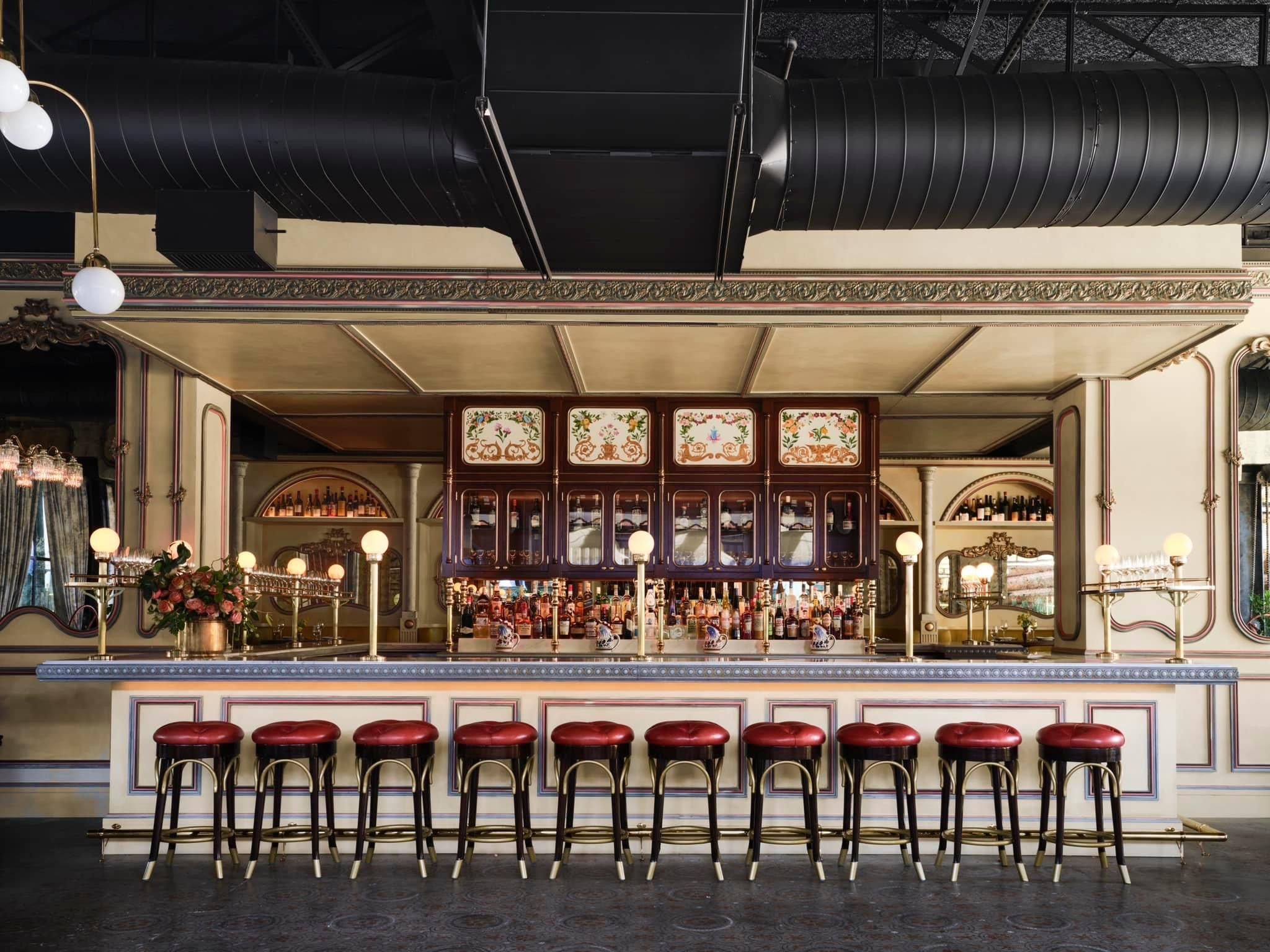 Countertop Designed by Ken Fulk at Vina, Dallas
Where are they located? 
Bastille's fabrication shop is located in Savannah, Georgia. All their projects are handcrafted in the USA and shipped worldwide. Bastille has shipped large projects to Japan, France, China, Singapore and more. Generally, because of their process, they are able to work with clients virtually and ship their projects to the jobsite.
Get in touch!
Reach out to La Bastille if you're interested in authentic cast metal countertops, range hoods, wall panels and furnishings. In addition, you can request a complimentary sample box via the website here. 
More posts to read:
The Scoop on Modern Brass Kitchen Hoods
The Marvel of Metal Patina: Understanding the Process and Beauty