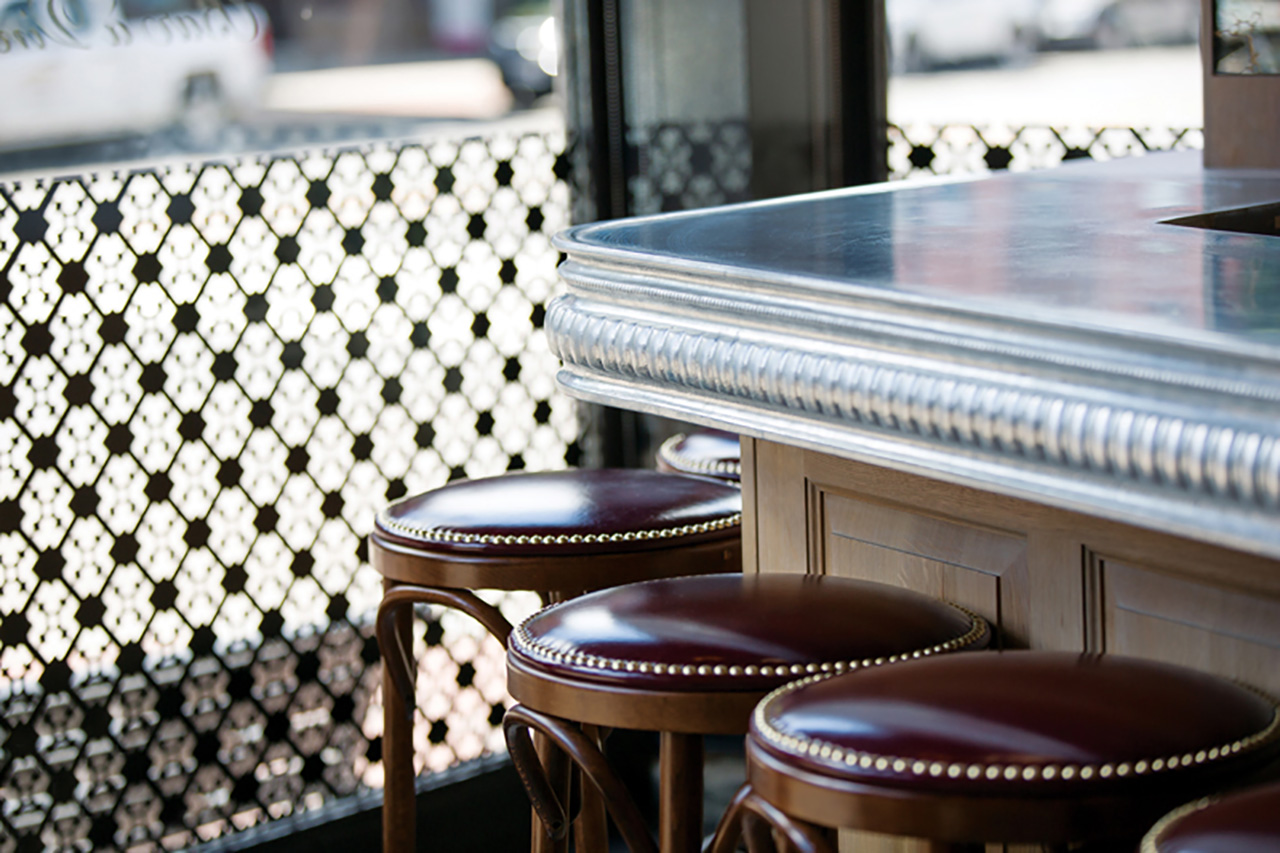 Pewter Countertops
Pewter countertops have been used in French bistros and brasseries for centuries. Pewter is a malleable alloy metal composed mostly of tin. Today, pewter's beauty has been rediscovered in 21st-century design thanks to its classically sophisticated appearance, versatility, and sustainability. Differentiating between zinc and pewter can be confusing because the metals look very similar when initially crafted, and to add more confusion, bars in France are often called "le zinc," when the famous Parisian bar surfaces are actually pewter.
Polished pewter has a vibrant silvery hue that over time can be left to naturally patina. Pewter, like zinc, is a living finish and it will develop a luxurious, muted gray or charcoal patina over time. La Bastille offers this traditional French product with a vast selection of custom edgings. All of our metals are 100% food-safe, lead-free, and the highest quality available for production.
Pewter Bar tops can be maintained up to a mirror polish with regular polishing. Alternatively, you can allow your bar top to develop its own unique characteristics and patina. Pewter countertops left to naturally patina are low-maintenance, requiring only mild soap or non-abrasive cleanser to clean.
Browse our gallery of installed pewter countertops and pewter bar tops to see its limitless possibilities. Have something in mind? Contact us today!