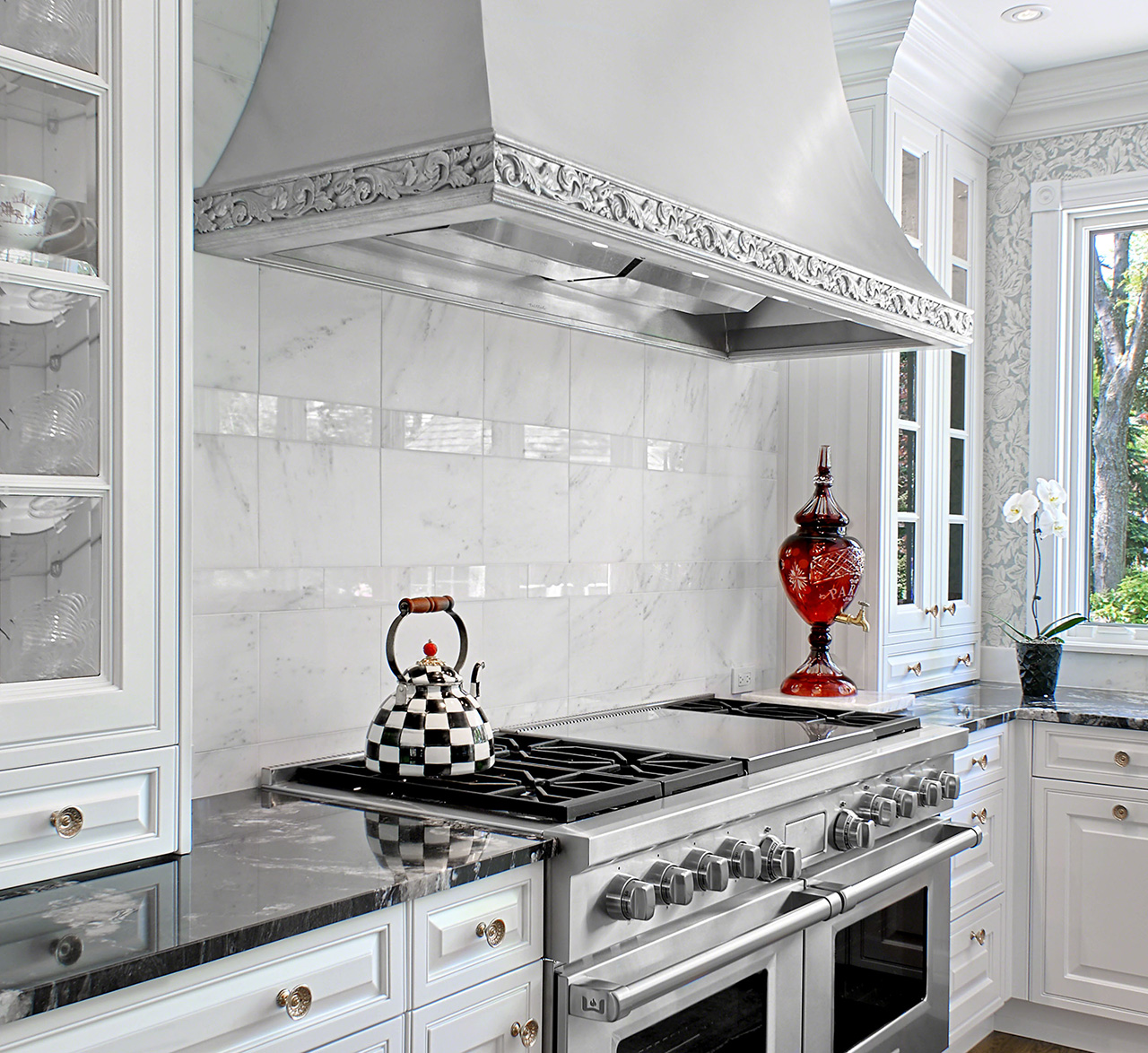 Zinc Range Hoods
La Bastille has revolutionized the art of kitchen ventilation by offering an innovative line of cast Bastille Range Hoods. Each hood is entirely customizable and available in an endless combination of patterns, sizes, designs, and materials. The artisans at La Bastille pride themselves on the ability to design a beautiful, hand detailed kitchen centerpiece that is guaranteed to captivate the eye. La Bastille sees each new idea as an opportunity to shine at their craft and successfully exceed all client expectations. Each project showcases a vision as unique as the clients themselves.
Our range hoods come equipped with Vent-A-Hood Pro-Series liner. Vent-A-Hood provided high quality, specialized home ventilation systems. The Vent-A-Hood products are time tested, high craftsmanship, and low maintenance systems sold at a reasonable price. We like our custom products to come with the best of everything, including ventilation, and Vent-A-Hood offers the finest product in the industry.
While we manufacture the range hoods and send them ready for installation, we do not install them. A contractor or electrician must do this on site.