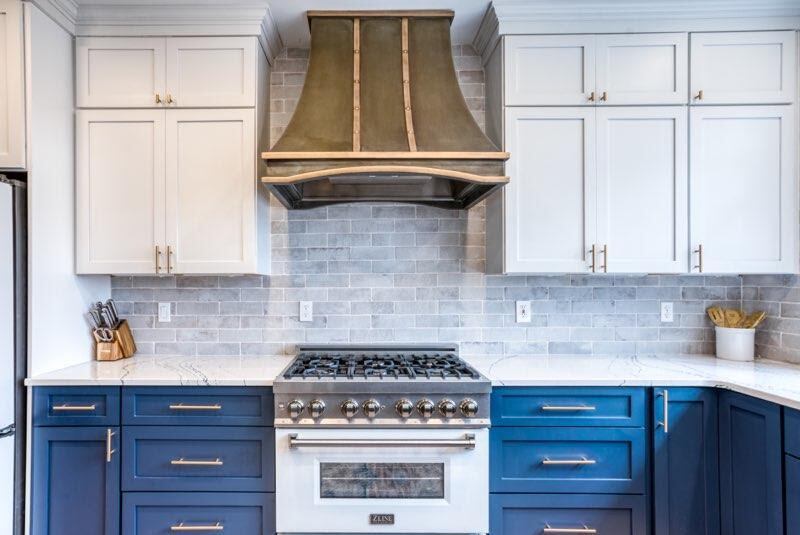 Cast Zinc Range Hoods
A cast zinc range hood adds both beauty and functionality to any kitchen design. Whether you're designing for a bustling commercial kitchen or a warm and welcoming space in your home, the right range hood helps improve ventilation to keep smoke, grease, and unwanted odors from filling the room.
Our gorgeous custom kitchen hoods do more than just improve air quality, though. We offer a wide range of sizes, shapes, and design details, so you can create a stunning cooktop hood that perfectly complements your overall room design. The custom zinc range hoods available at La Bastille deliver an elegant blue-grey hue in a variety of finishes. Contact our team today for a complimentary quote and to begin designing your beautiful, handcrafted cooktop hood.