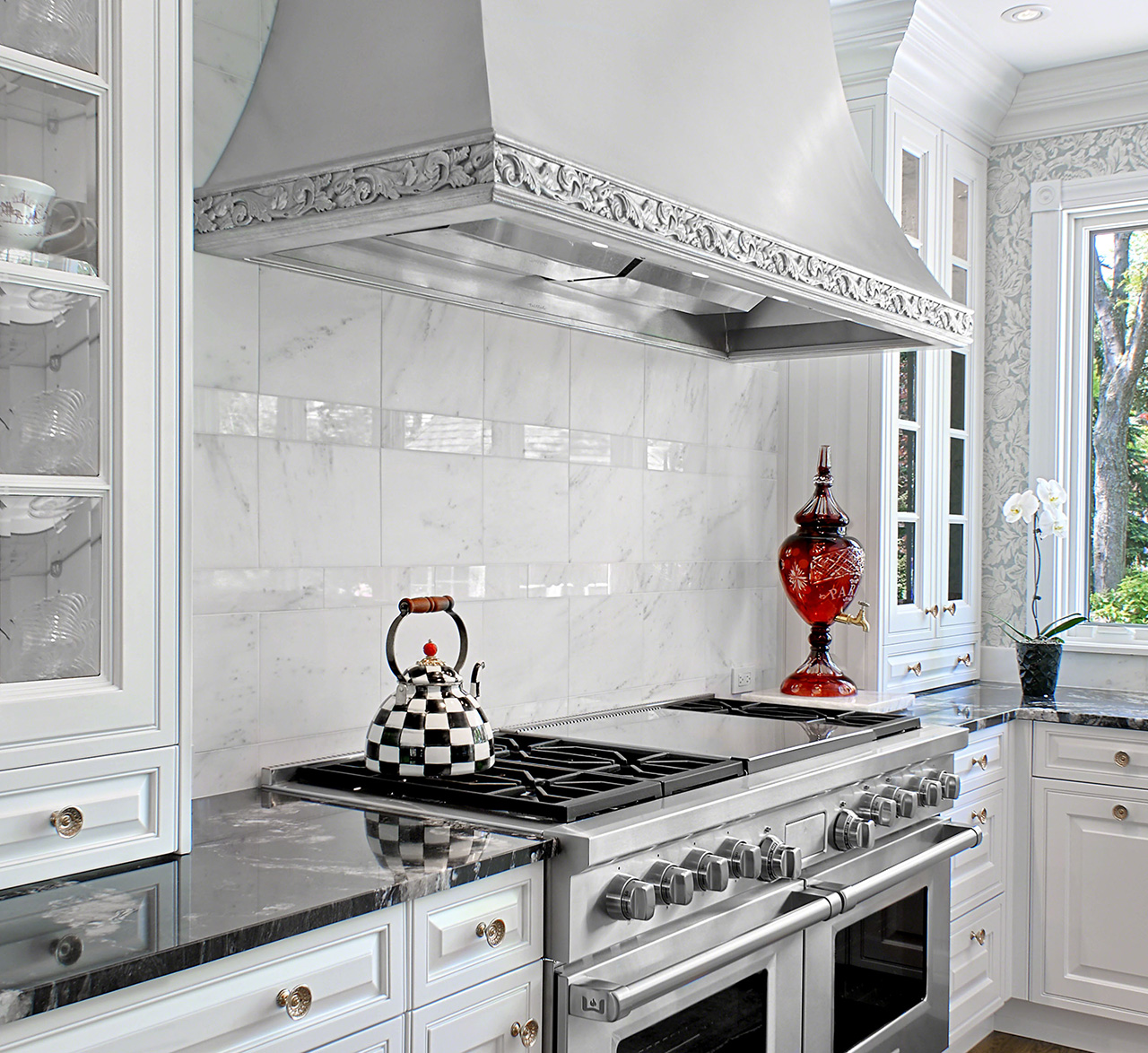 Zinc Range Hoods
La Bastille has revolutionized the art of kitchen ventilation by offering an innovative line of custom metal range hoods. Each hood is entirely customizable and available in an endless combination of patterns, sizes, designs, and materials. La Bastille strives to make each range hood a centerpiece that is guaranteed to captivate the eye. Our zinc range hoods come equipped with a Vent-A-Hood Pro-Series liner. Vent-A-Hood products are time tested and low maintenance. We like our custom products to come with the best of everything, including ventilation, and Vent-A-Hood offers the finest and strongest product in the industry. Your La Bastille range hood will be the envy of the neighborhood.
To better provide you with a custom metal range hood estimate, please let us know what model range you will be using, the height of your ceilings at the range location, any size restrictions due to cabinetry or windows, and whether you will be venting through the wall or ceiling. For further information on what to consider for your custom metal kitchen hood, you can contact us here.
Range Hoods
See below for a selection of our custom zinc, pewter, brass and copper range hoods.