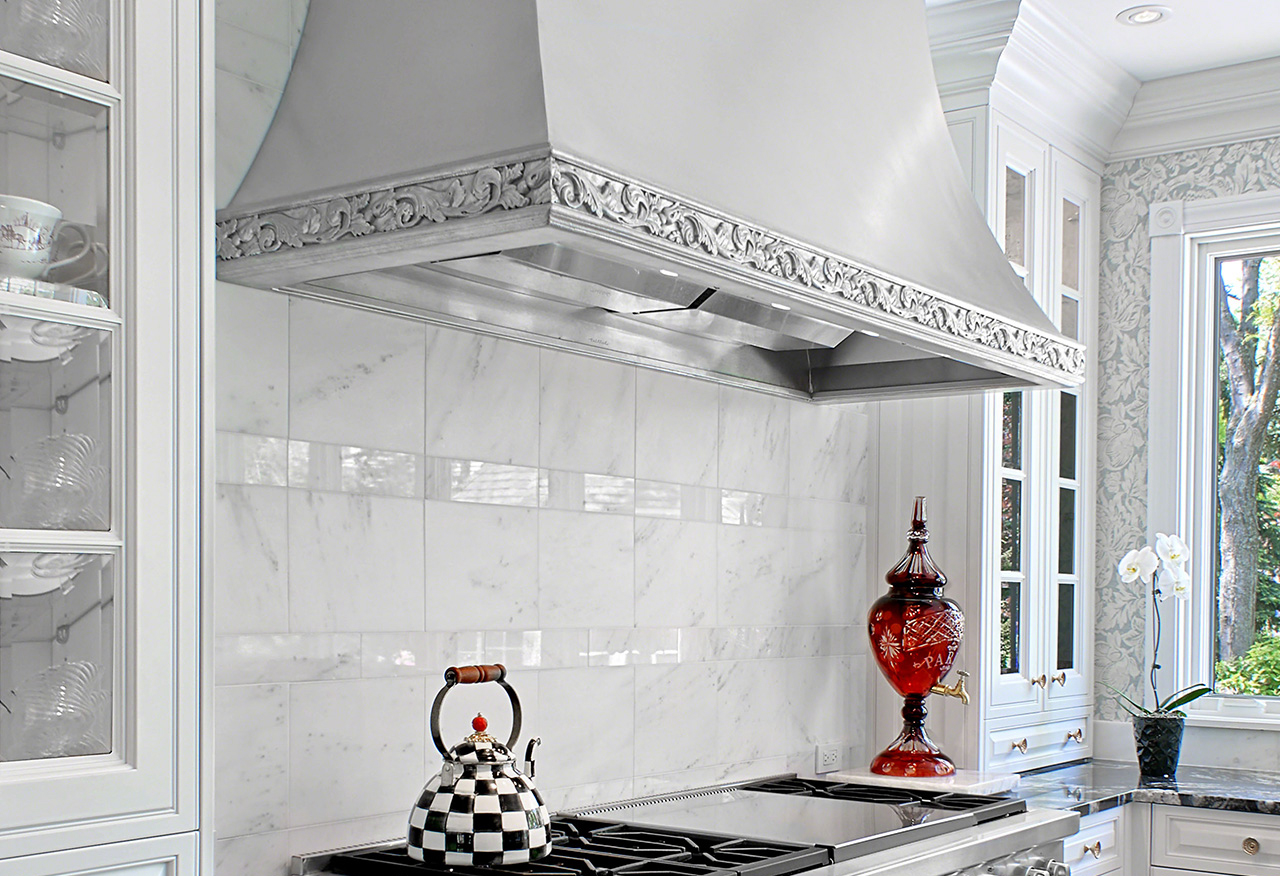 Cast Pewter Range Hoods
Pewter range hoods come in a range of style options, making it easy to choose the perfect design for your project. Want a clean and efficient ventilation system for a sleek kitchen? A polished pewter finish gives your custom kitchen range hood a mirror-like gleam. Alternatively, complete a rustic, traditional home kitchen with the luxurious charcoal shades of pewter's patina.
No matter what kind of kitchen design you're creating, a pewter hood brings beauty, class, and value to the space. Choose a custom pewter range hood for your kitchen's design when you work with the team at La Bastille. Contact us today to request a free quote for your project.