When designing your countertop, you may be given the option between choosing a flush edge or a marine edge. In this article, we explain what a marine edge countertop is, and where and why they are commonly used.
What is a marine edge?
A marine edge countertop has a raised edge along its perimeter to prevent water or other liquids from spilling over the edge. The raised edge typically measures between 1/8 inch to 1/2 inch in height. A marine edge countertop helps to prevent liquids from spilling over the edge.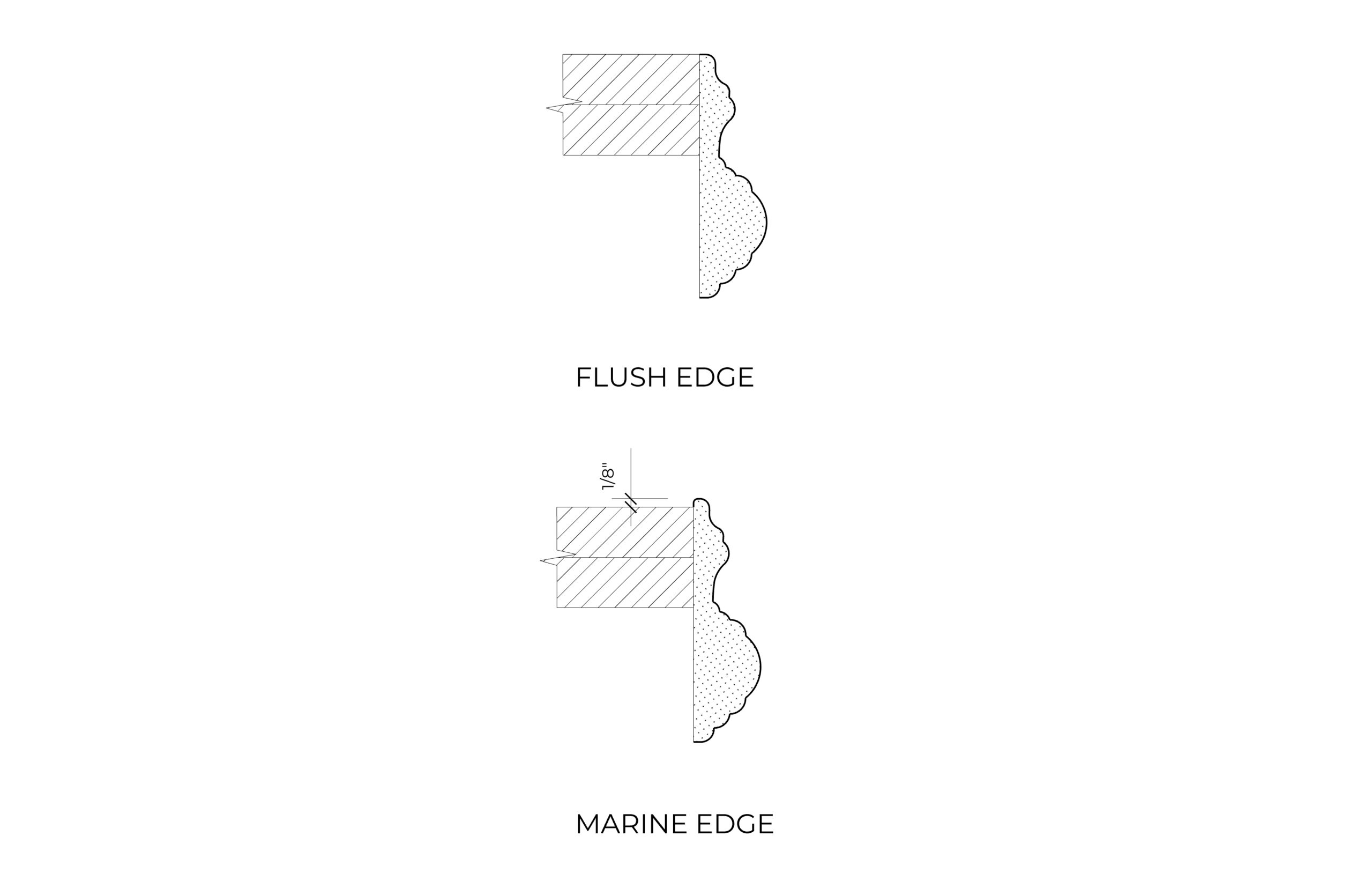 Where are they used?
Marine edges are a popular choice for a variety of applications where liquids and spills are common. They are most often used in commercial spaces, like restaurants and bars, because resturant owners want to keep liquids off of floors for safety reasons. Marine edges are also popular for bars and restaurants because they help to keep floors and bar faces clean. It's easier for a Bartender to quickly wipe away a spill on the countertop, than on the floor.
They are also used in residential kitchens, bathrooms, and other areas where spills and moisture are common. A marine edge countertop helps to prevent any spills from escaping and causing damage to cabinets or floors.
If you're considering a new countertop for your space, a marine edge design is a great option. Overall, a marine edge is a practical and stylish choice for anyone who wants to prevent spills and moisture damage.
At La Bastille we offer over 80 standard edge profile options, most of which can be offered in the marine style. We've designed and fabricated thousands of bar tops and countertops. We are here to answer any questions you might have.
If you're interested in our handcrafted cast metal countertops, please feel free to reach out for more information and a complimentary metal sample.