The centerpiece of any restaurant or bar is the bar top. With so many design and material options available, you have a great opportunity to make your commercial bar top a stunner.
Creating a beautiful bar can support the success of your restaurant overall. If your patrons love your bar top, they're more likely to take photos at it, tag themselves there on social media and invite their friends back.
Let's take a look at five ideas for a gorgeous commercial bar top in 2023. 
1. Choose a custom edge profile created
What is an edge profile?
The edge profile is the front face surface that runs along the edge of the commercial bar top. Edge profiles can be an array of heights, thicknesses, and designs. 
Why a custom edge profile?
A custom edge profile can really set your commercial bar top apart. You might choose something branded, something reminiscent of an era or just a custom design that heightens the aesthetic of your bar or restaurant.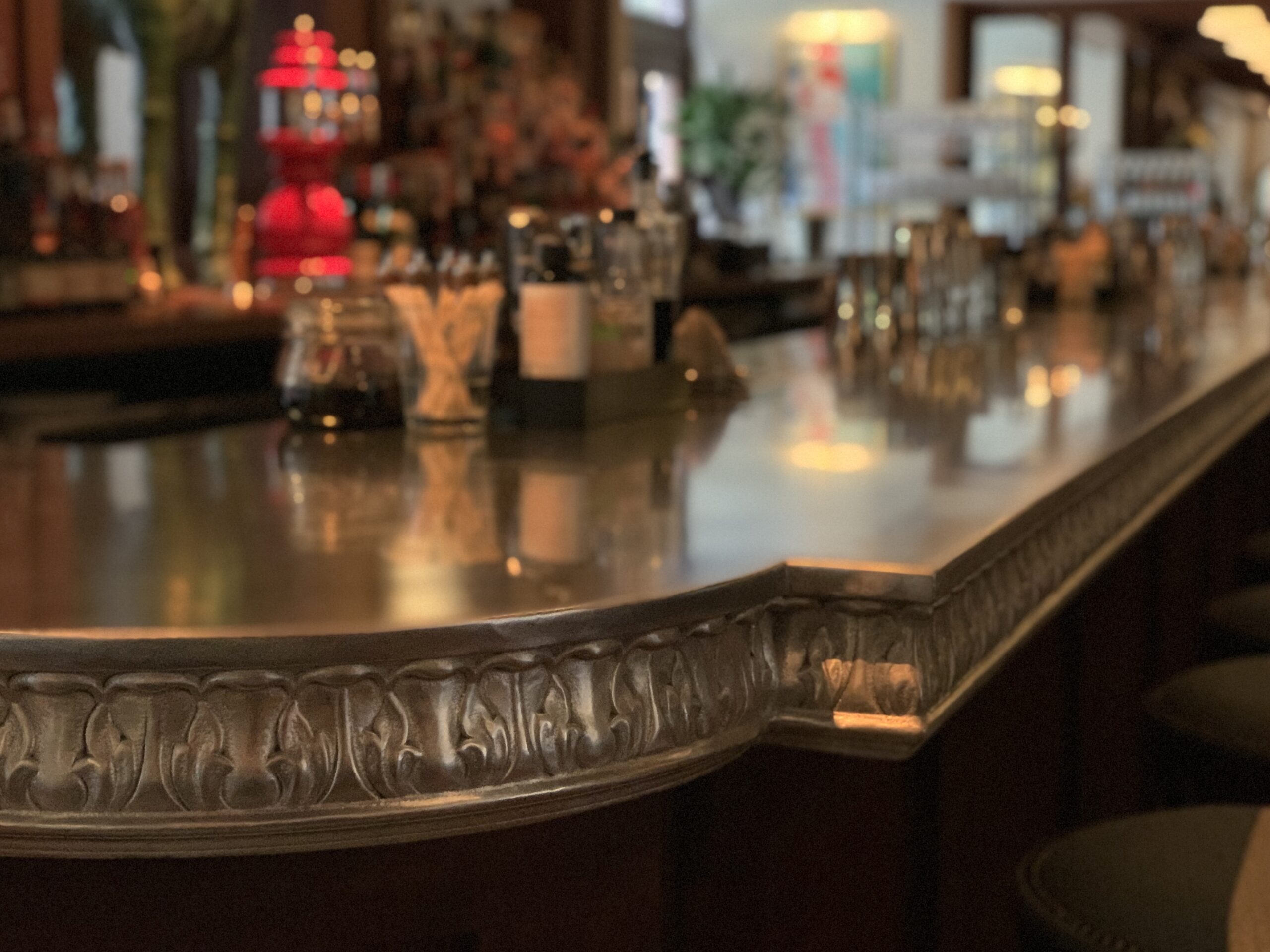 2. Choose a unique bar top material
One of the most obvious features about your commercial bar top is the material you choose to have it built out of. Most people automatically think of stone, but there are lots of material options. A few options are:
Granite

Quartz

Marble

Wood
3. Choose a mirror-like high polish finish
For a modern look, you might consider a mirror-like High polish. The reflective finish is sure to create a buzz and dazzle your patrons. You can play up the reflective finish with great lighting to really make it glow.
4. Choose an aged and antiqued finish
If you're going for a classic, or even old-world aesthetic, you might consider an aged or antiqued finish for your commercial bar top. Depending on the material you choose, this might be a patina, hammered detail or even a stain. There are several techniques to age a bar top.
5. Choose a design with curved edges
When designing your commercial bar top, you're not limited to straight lines. Curvy bar tops are eye-catching, unique and functional.
You might choose to have curved corners, or even a serpentine edge that consists of lots of curves. Some commercial bar tops, like the famous carousel bar at the Hotel Monteleone in New Orleans, even create one big circle. Be creative and your patrons will love you for it.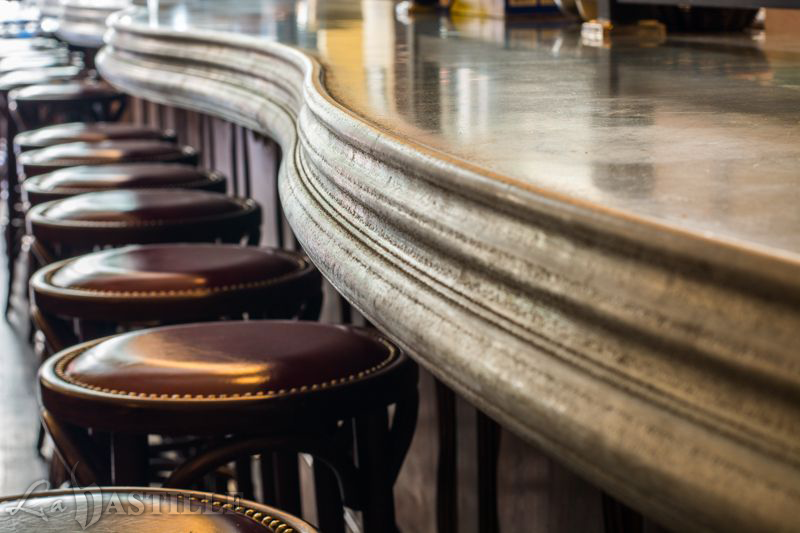 At La Bastille, we have specialized in fabricating stunning commercial bar tops for the past 13 years. We handcraft each bar top out of the cast metal of your choice at our shop in Savannah, GA, and ship worldwide.
From our inhouse design team to our Metal Artisans, we have perfected our process. Reach out for a complimentary sample and quote today!