Yes, zinc patinas naturally over time because they are a living metal. Living metals oxidize when they are exposed to air, which causes them to darken. The process is much like that of an avocado once it's been sliced.
How Quickly Does Zinc Patina?
How quickly living metal countertops patina is based on several factors, like frequency of use, type of use and overall environment. For example, a commercial zinc countertop will likely patina faster than a residential countertop because it is being used more frequently. With less use frequent se and proper cleaning, zinc countertops will still patina, but less quickly.
Can you slow the patina process?  
If you're not a fan of the natural look of patina, you can slow down the patina process by using special sealants. Polymer sealant is a highly effective option for slowing the aging process. Zinc countertops can always be polished back to their original state and sealants can be reapplied over the lifetime of the piece to continue to slow the natural patina process.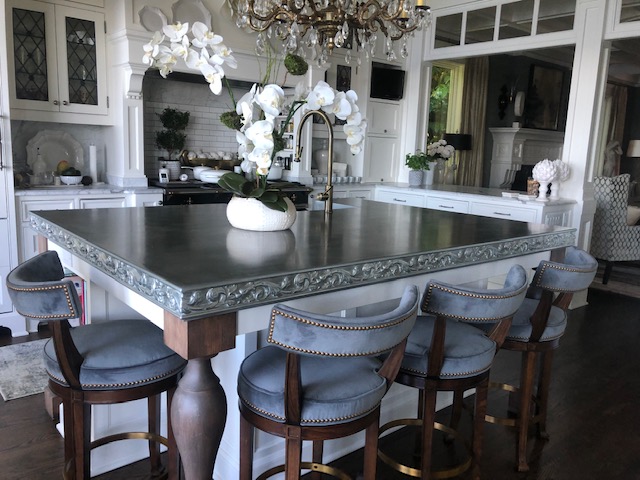 Can you stop the patina process? 
Yes, you can stop the patina process by sealing your zinc countertops with an appropriate lacquer sealer. Like most things, lacquer doesn't last forever and will need to be reapplied periodically so that it continues to protect the countertop from aging. 
How do zinc countertops look once they patina?
The natural aging process causes living metal countertops to darken and show wear patterns. If wet drinks are left sitting on the countertop, you may see drink ring markings. If a liquid is spilt on the surface and not removed, you may see markings where the liquid sat. These patterns are part of the beauty and uniqueness of living metal countertops and part of the reason why thousands of people choose them for their space every year.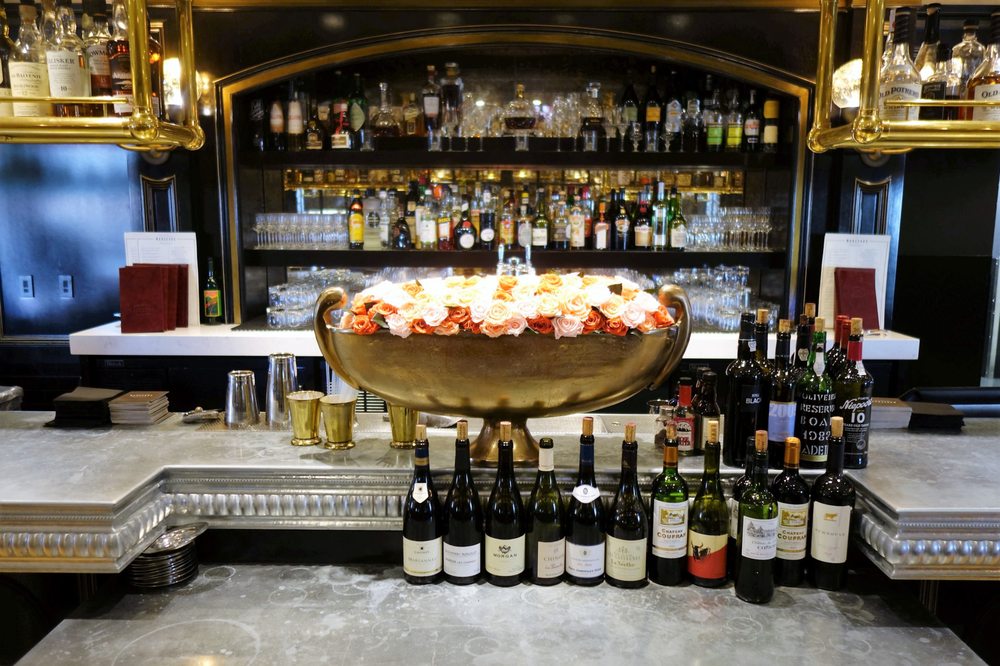 Where can I purchase zinc countertops?
La Bastille specializes in heirloom quality cast countertops, zinc range hoods and custom zinc table tops. We've designed and fabricated thousands of cast metal countertops for restaurants, hotels, private residences and businesses since 2010.
With dozens of finishes and options available, La Bastille is the industry leader for custom cast metal countertops. If you're interested in a complimentary metal countertop sample or a quote, you can reach out here.