The
countertop edge profile
you choose will have a
profound effect on the overall aesthetic
of your kitchen or bar.
With so many different designs for countertop edges, it can be difficult to choose. You're probably familiar with the traditional edge profiles:
straight edge

quarter round

half bullnose

demi

bevel

ogee
These six options are typical for stone countertops, but did you know that cast metal countertops actually offer endless edge profile possibilities? 
FUN FACT: All La Bastille countertop edge profile options are named after famous people, places and events in Savannah, GA.
___________________________________________________________________________________________________________________________________________________________________________
In this article, we're focusing on our 10 most popular countertop edge profiles for cast metal.
These are some truly unique edge profiles that will set your countertop apart.
1. Dixon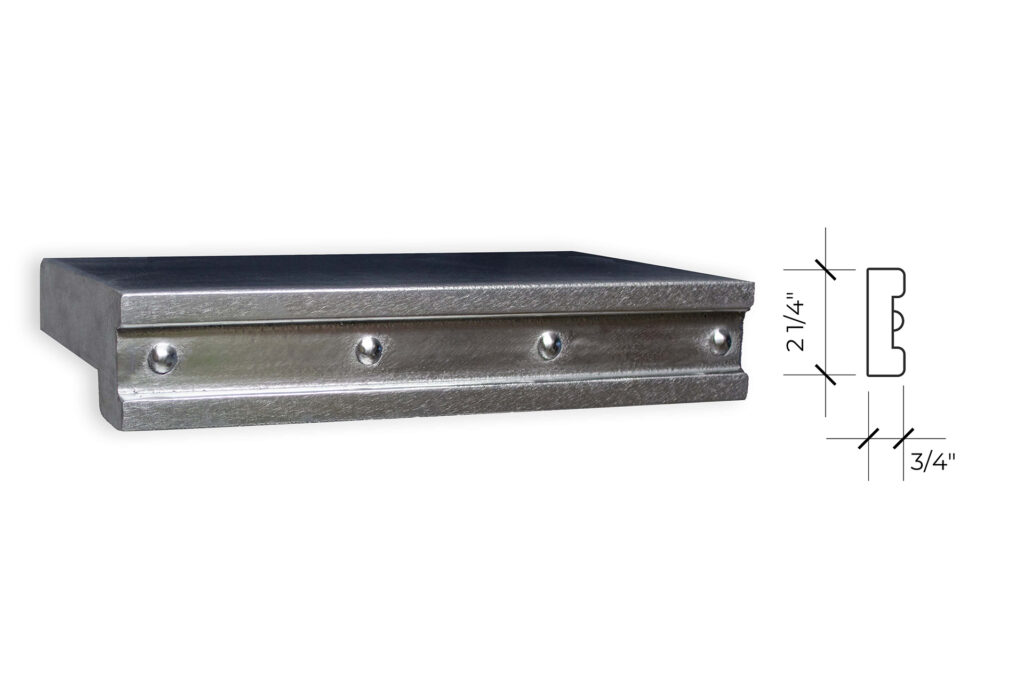 Our Dixon edge profile has exploded in popularity the past few months. Our clients love that it's a modest 2 ¼" tall. The stud detail running along the profile gives it an industrial flare. This unique edge profile can also be crafted without the rivet.
2. Pink House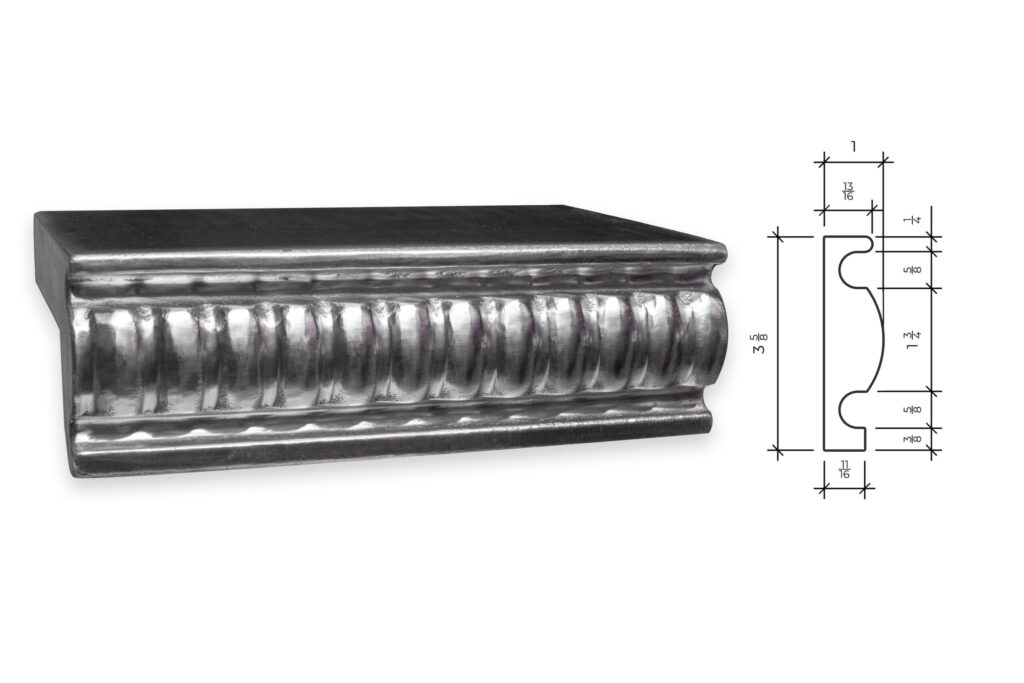 Pink House is a newer edge profile at La Bastille, but has been a quick client favorite. It has soft lines and a traditional design. Pink House adds a decorative touch to any countertop.
3. Daffin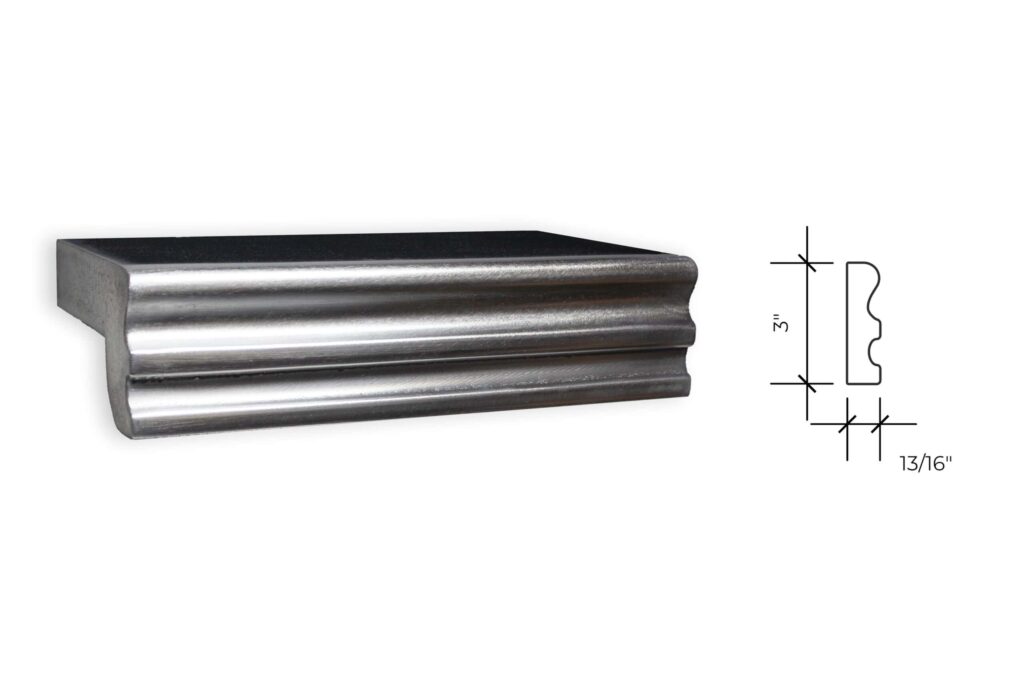 Daffin is the perfect transitional style edge profile. It's quite neutral in design and works well in any setting. Our Daffin edge profile comes in two heights and looks stunning in every finish. 
4. Broughton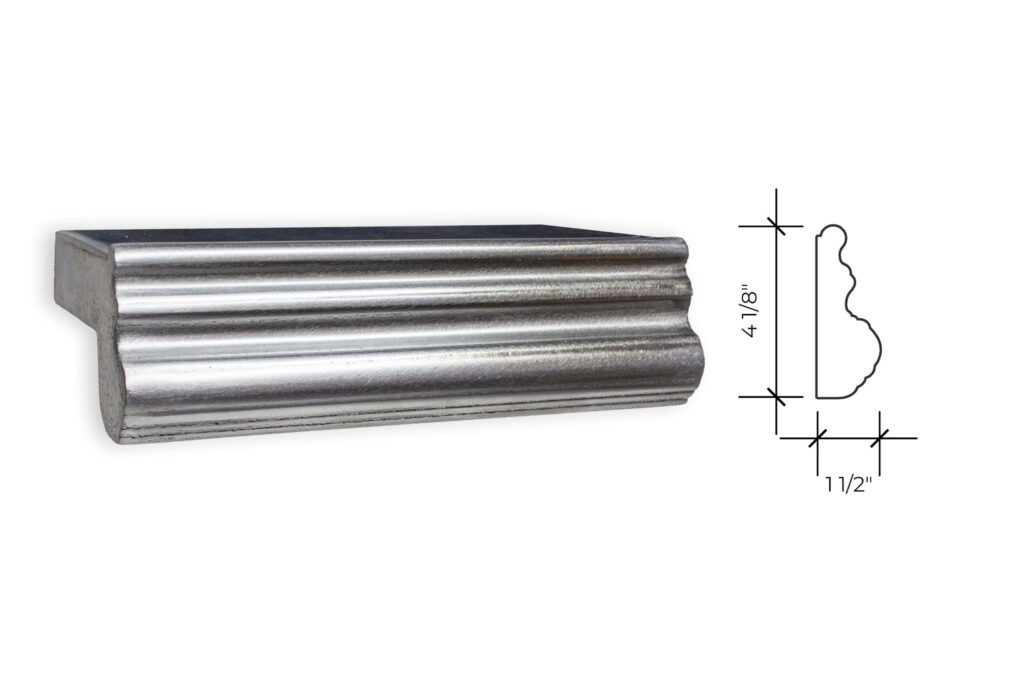 Broughton is a classic countertop edge profile. One of the first, and the most popular at La Bastille, Brought has a luxurious design and comes in two heights. The largest height is a boastful 6″ tall. Our Broughton edge profile packs a dramatic punch and will quickly turn your bar or countertop into a work-of-art.
5. Charlton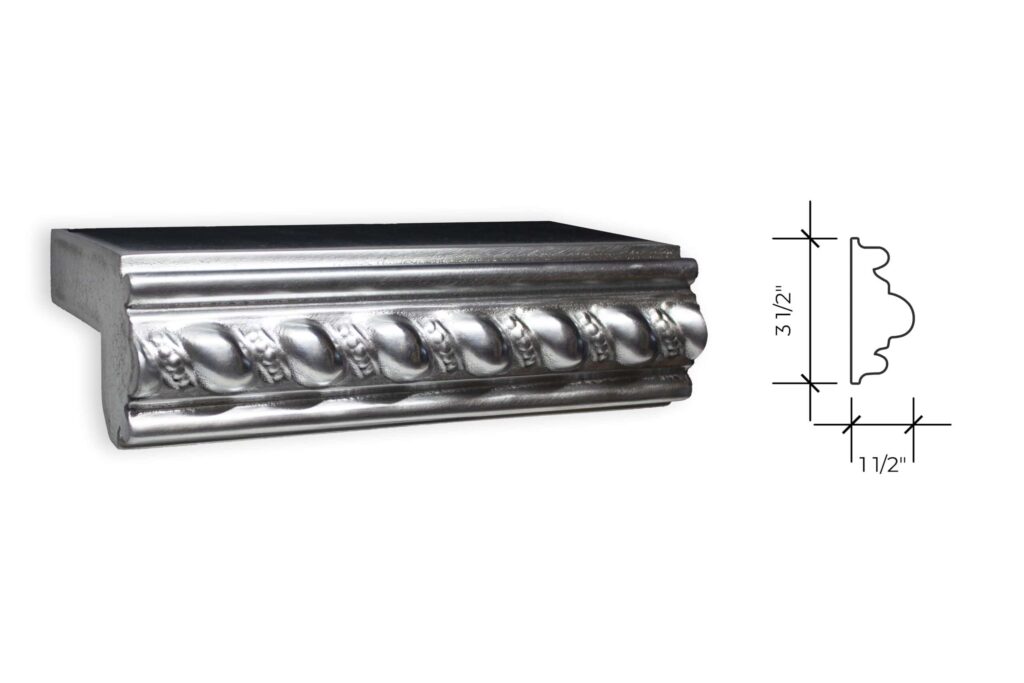 Our Charlton countertop edge profile is very traditional in style with a beaded design and soft curves. It's a highly decorated option and has been a favorite for years.
6. Hilton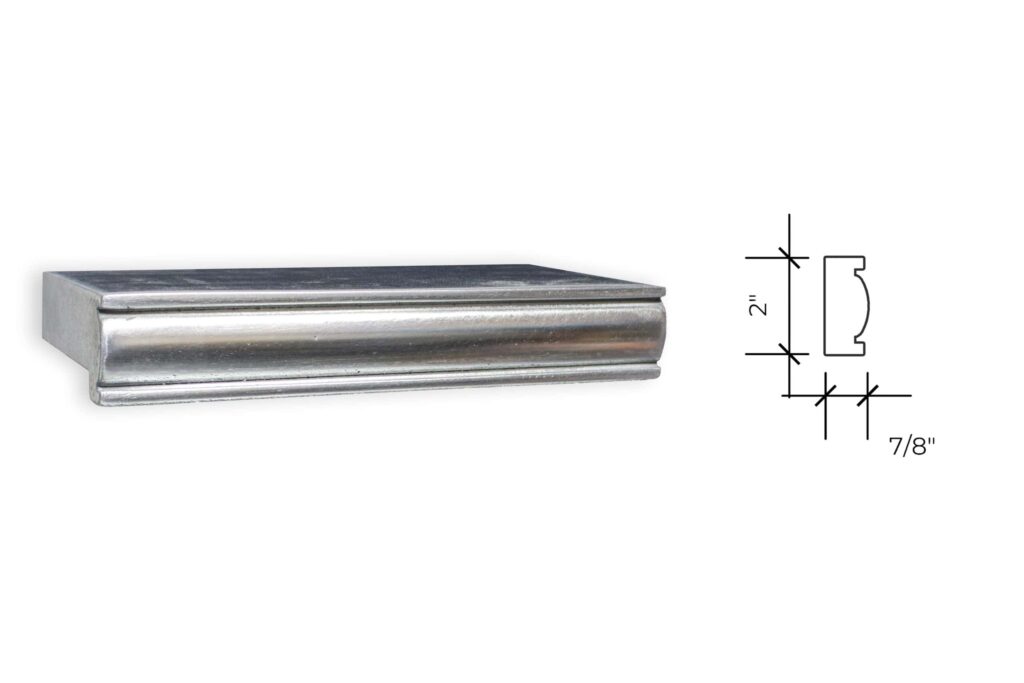 Hilton is a transitional edge profile option. It's modestly decorated and works well in any setting, with any decor. It's newer to our collection but has become a fast favorite.
7. Bullnose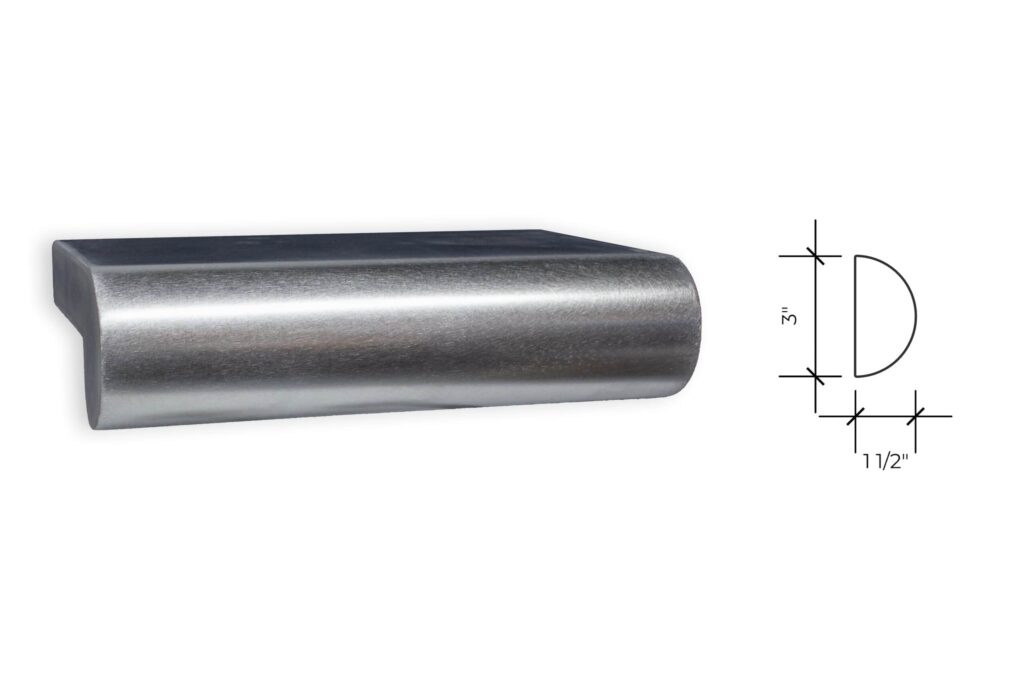 Bullnose edge profile is definitely a classic. Our 3″ tall bullnose definitely adds the drama to an otherwise humble option. We also offer bullnose in a 4″ tall option.
8. Isle of Hope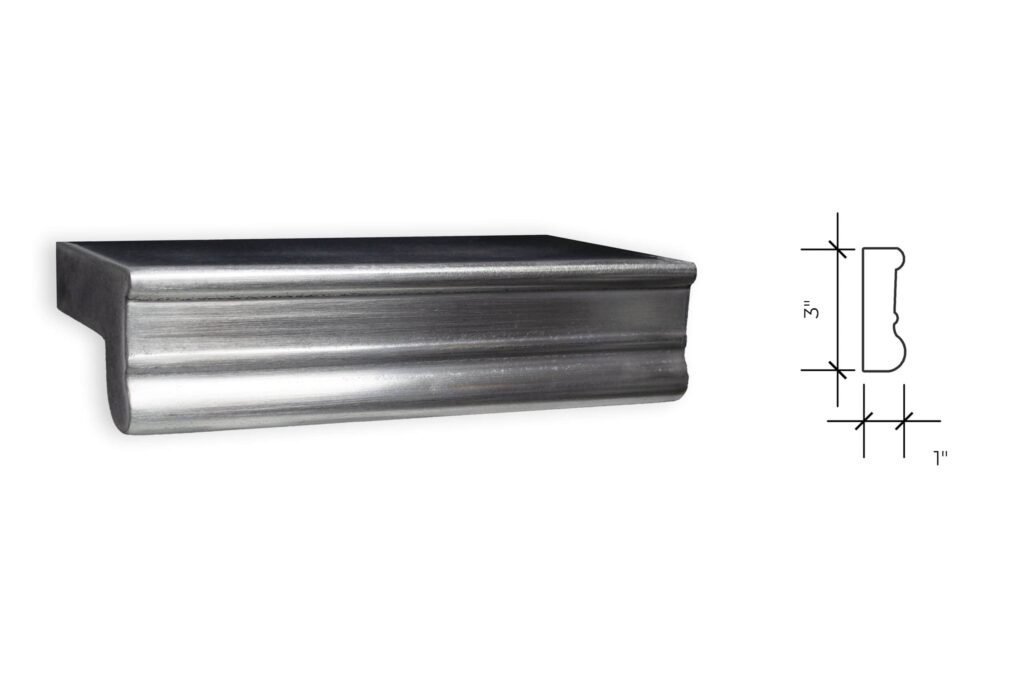 Our Isle of Hope edge profile oozes class. It's the perfect combination of straight lines and curves. At 3″ in height, it works well in both residential and commerical settings.
9. Madison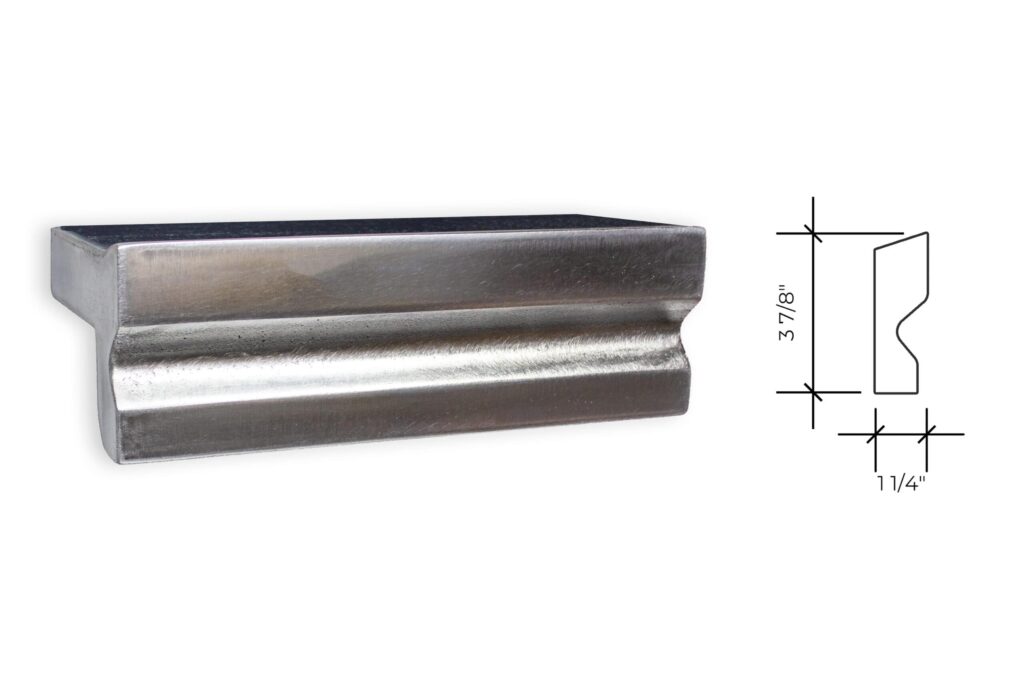 One of our more modern edge profiles, Madison is masculine in design and strong in structure. One of our most unique edge profile options, Madison packs a dramatic punch and looks incredible in hospitality settings.
10. Mercer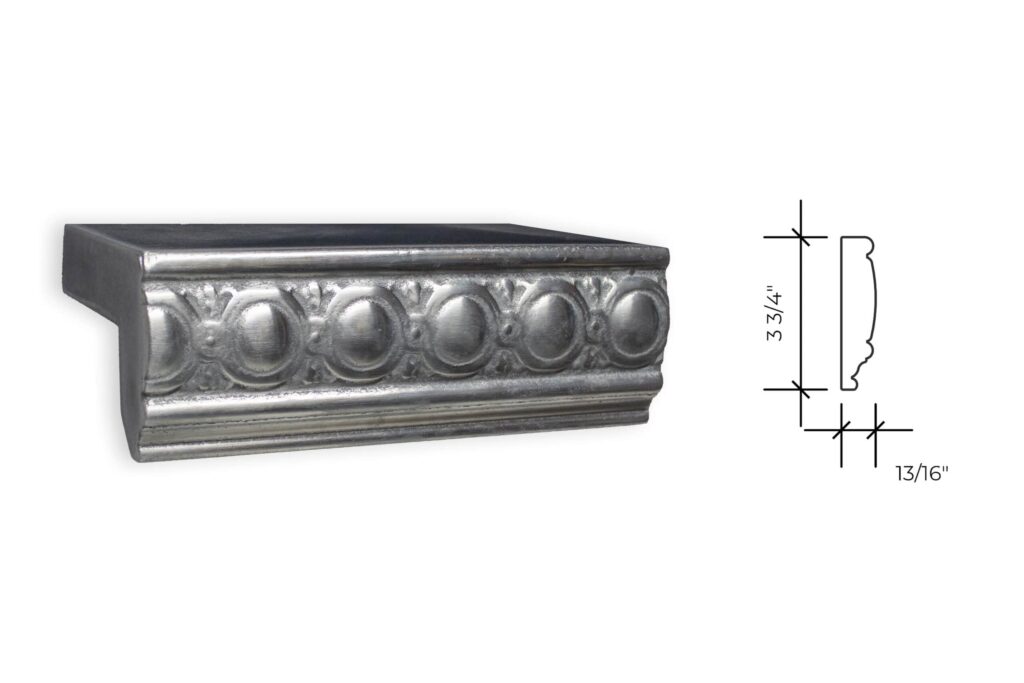 Mercer's luxurious details are hard to beat. If you're looking for a smooth curves and sweet touches, Mercer is a beautiful option and looks stunning in all finishes.
We offer over 80 standard countertop edge profiles!
When it comes to our countertops, we pride ourselves on creating unique, heirloom quality artisty. If you don't see an edge option you love, our Design team will create a custom edge for your project. Please let us know if we can answer any questions for you and send you a complimentary sample.