Ready to Order: Range Hoods
La Bastille's line of ready to order range hoods offers some of today's most popular styles, all available with semi-custom options to reflect more of your own personal tastes. With a simple price adjustment, we can also start with one of our semi-custom range hoods as inspiration and tweak the design to fit your vision.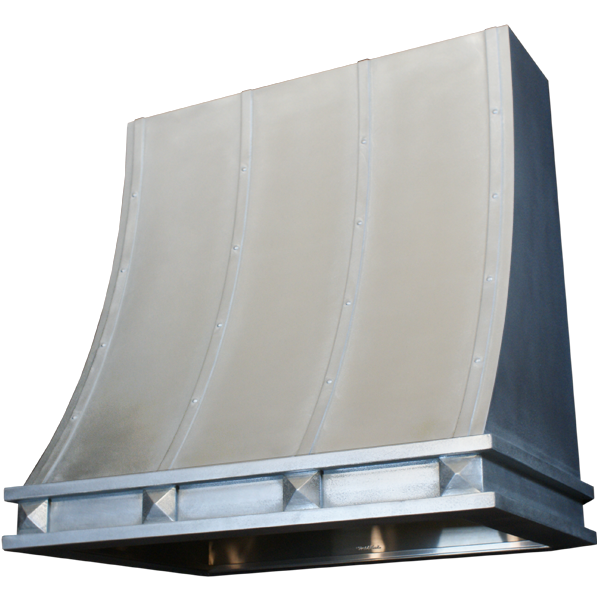 Shannon
This modern range hood boasts sleek lines and many design options including straps, rivets and medallions.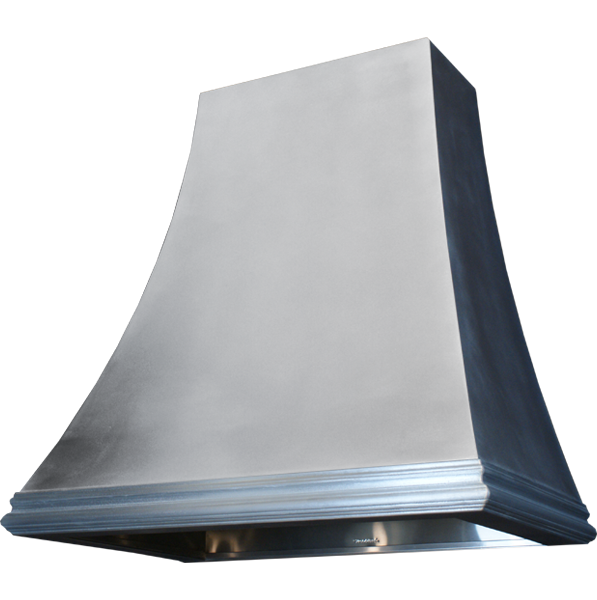 Christina
A classic range hood shaped with soft curved sides which is perfect for your traditional or transitional kitchen decor.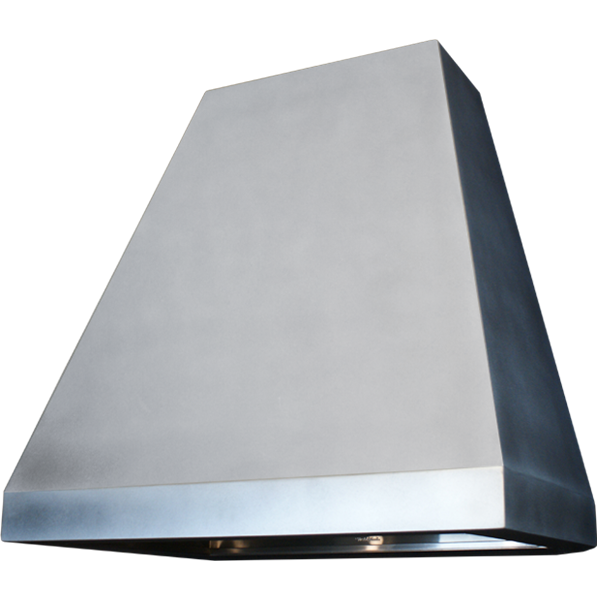 ANN
A sleekly designed range hood that is beautiful in its simplicity. Add straps or straps with rivets to adapt the look to match the personality of your kitchen.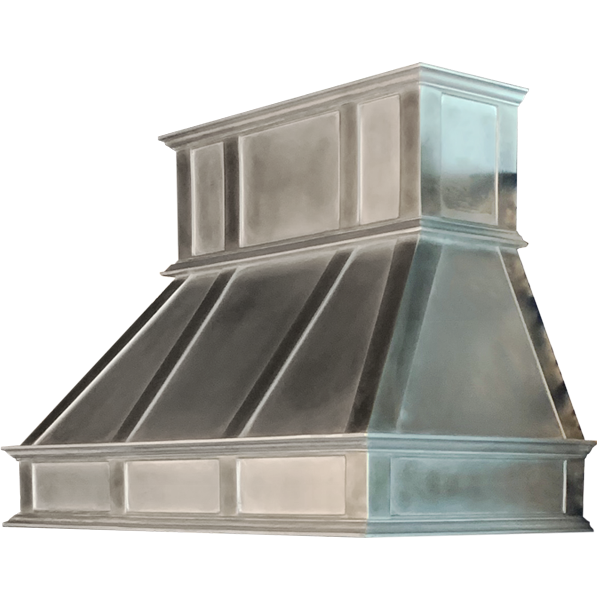 Taylor
The Taylor range hood offers a tiered design with clean, simple lines that are perfectly suited for the timeless kitchen. This range hood is fresh and modern, yet stately. It makes a statement without competing with other design elements in the kitchen. Taylor is available unembellished and with straps.
I absolutely love my La Bastille range hood! They worked with me on doing a customized finish and it turned out perfectly! I couldn't be more pleased. I highly recommend La Bastille!
Last spring, we installed a custom built zinc vent hood in hour 100 year old home as part of a kitchen remodel. I searched the web for images of very special looking stove vent hoods to match our vision. La Bastille worked with our photos and our verbal description of the product. These were then very succinctly presented back to us in drawing, material selections and finishes for our modification and then approval. The piece was a perfect match to our vision. In addition to aesthetic challenges, the hood also required a good deal of engineering work to accommodate a large volume exhaust hood with commensurate vent piping for our large BTU stove/oven. The engineering team at La Bastille did a fantastic job of designing this challenging system as well as specifying all the necessary components and parts for my HVAC contractor to install very easily. The contractor had very positive feedback on how well built and designed this product was. We were also on a very tight time schedule. La Bastille, worked very efficiently to meet our delivery requirements. We love this product which is the center piece of our new kitchen. We highly recommend La Bastille for custom vent hood work.
The quality, artistic value and service by La Bastille are all of the highest quality. I would not hesitate to recommend them. They followed through and were very responsive at each and every step.