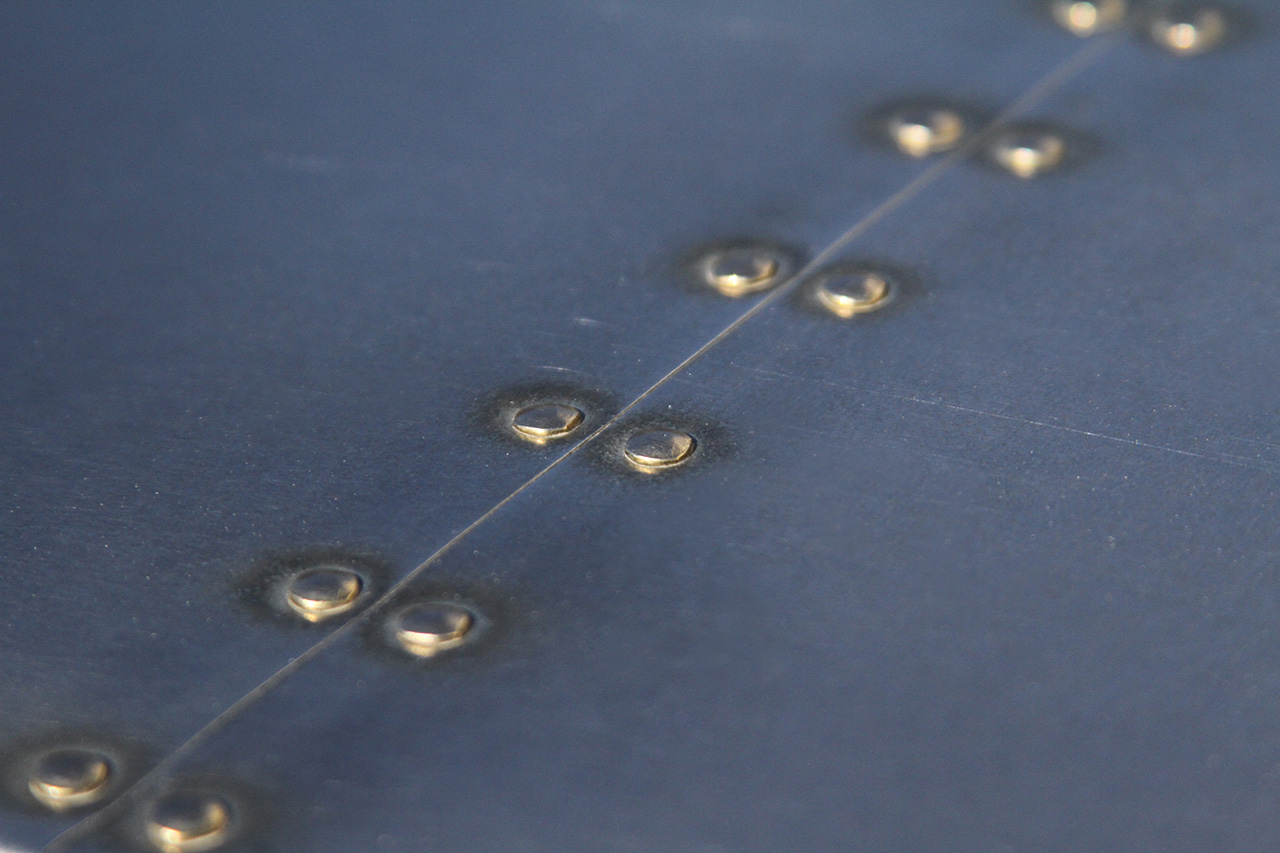 Sheet Zinc Countertops with Rivets
La Bastille's Rivet Collection utilizes 0.7 mm sheet zinc material that is adhered to a plywood substrate. Along the seams and the edges, hundreds of tiny brass nail heads are individually hammered by hand in a uniform fashion to create a beautiful decorative feature. The result is a clean, hand-finished surface that is unique and has a modern look. The edges can be a crisp square edge or a bull-nosed option. This material can be extended into the customer facing side of the bar wall, or die wall, to create a contemporary and fresh look. We also offer this material in our Cafe Collection at a wholesale price for restaurant tables.
Our award-winning clientele asked us to create a standard line of cafe tables for their hotel and restaurant projects, and we delivered! Our artisans hand-work and hand-solder our sheet zinc and copper tables to order in Savannah, GA, and we ship worldwide.