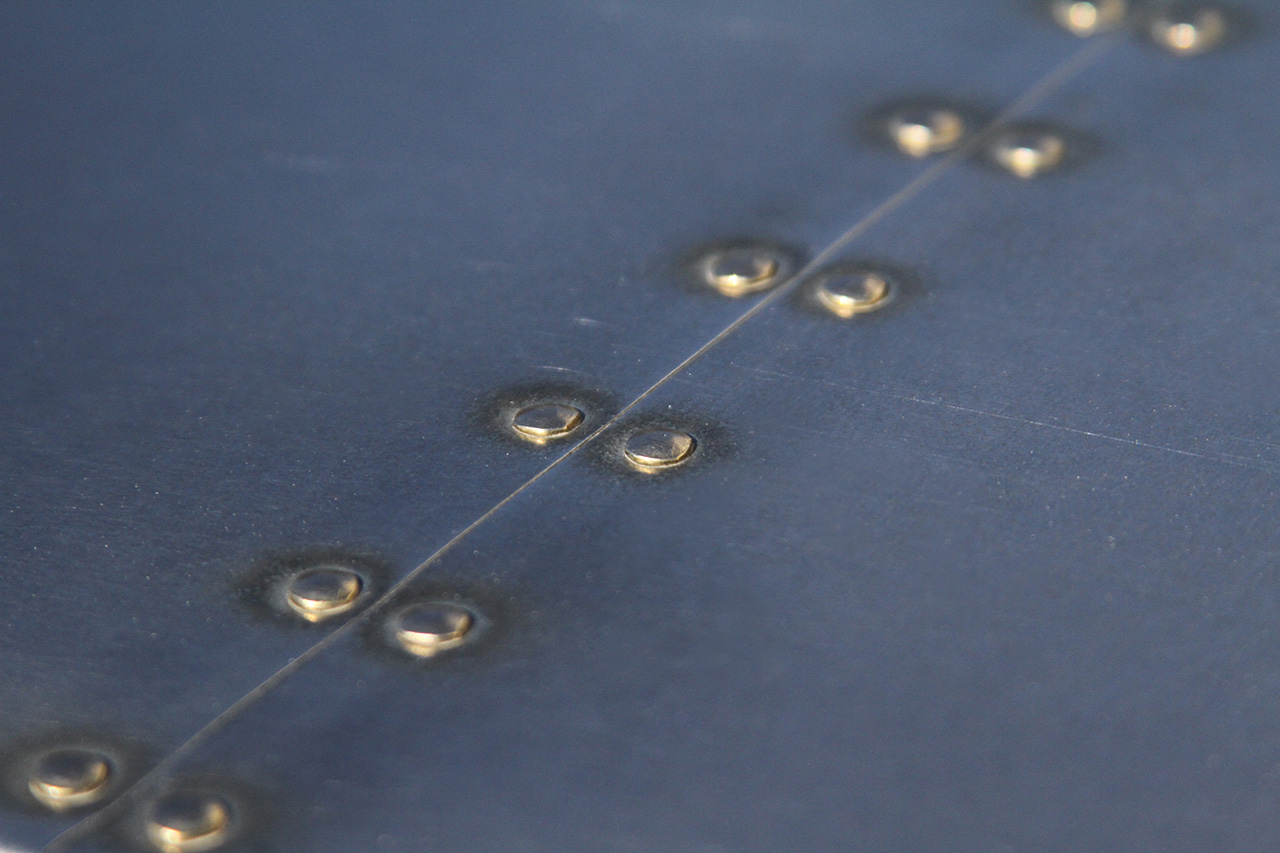 Countertops
La Bastille's sheet zinc countertops and other products utilize sheet material adhered to a plywood backer. Along the seams and the edges, hundreds of tiny brass nail heads are individually hammered by hand in a uniform fashion to create a beautiful decorative feature.
The result is a clean, hand-finished sheet zinc countertop or other surface that is unique and versatile. This zinc countertop finish can be extended into the customer facing side of the bar wall to create a contemporary and fresh look. We also offer this material as a ready to order collection at a wholesale price for bistro restaurant tables. Contact us today to learn more about our sheet zinc countertops and everything else we have to offer, including custom range hoods, wall panels, and so much more
Sheet Zinc Countertops with Rivets
Cafe Collection by La Bastille
Our award-winning clientele asked us to create a standard line of cafe tables for their hotel and restaurant projects, and we delivered! Our artisans hand-work and hand-solder our sheet zinc and copper tables to order in Savannah, GA, and we ship worldwide.