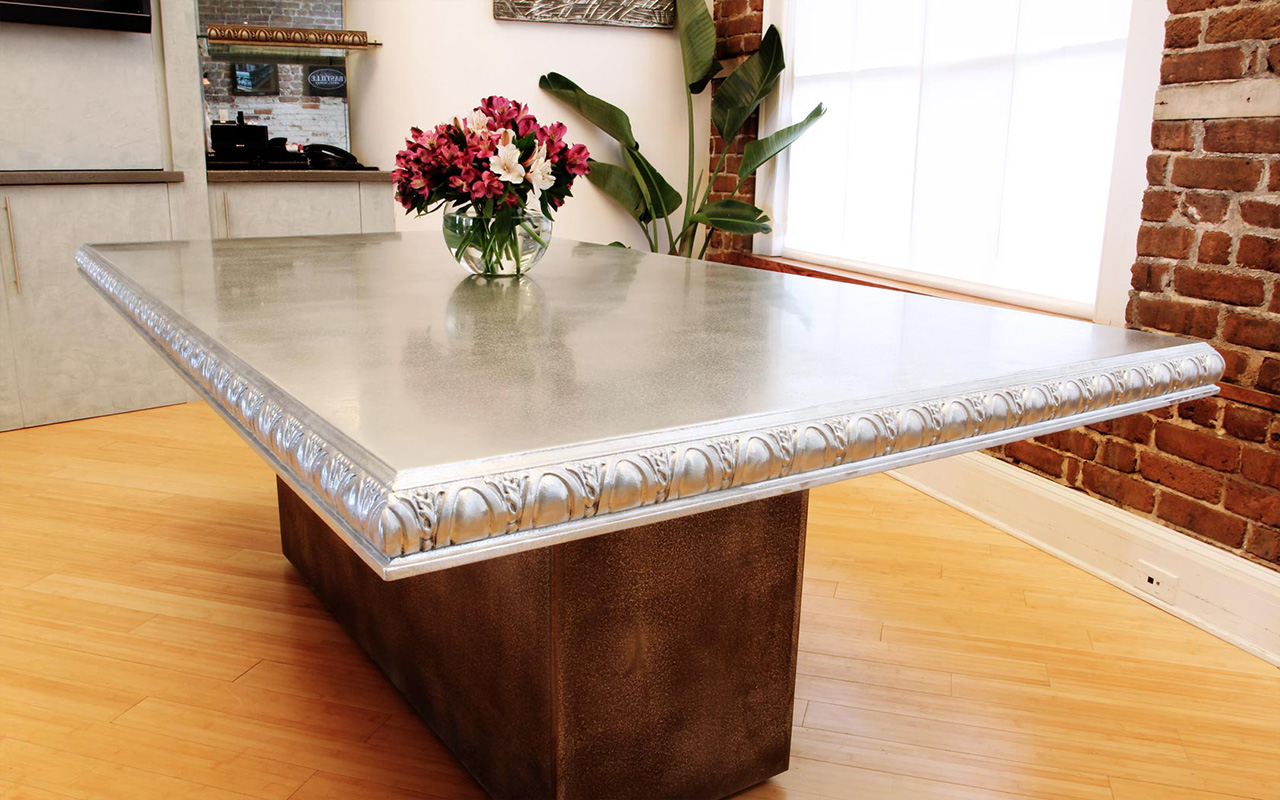 Statement Tables
At La Bastille, we take a traditional approach to our craftsmanship, creating all of our designs by hand, while maintaining the functionality of modern living. We manufacture our tables in all metals incorporating other materials, including all species of wood, stone, glass and leather. We custom design for any size or use, from occasional tables and dining room tables for your home, to desks and conference room tables for your office. Whether we are updating or modernizing an antique family heirloom with a cast pewter overlay, monogramming your company logo on your conference room table or engraving a custom pattern on the border of your dining room table, everything is a custom-designed statement piece that can be passed down from generation to generation.
For high volume commercial projects, please check out our Cafe Collection.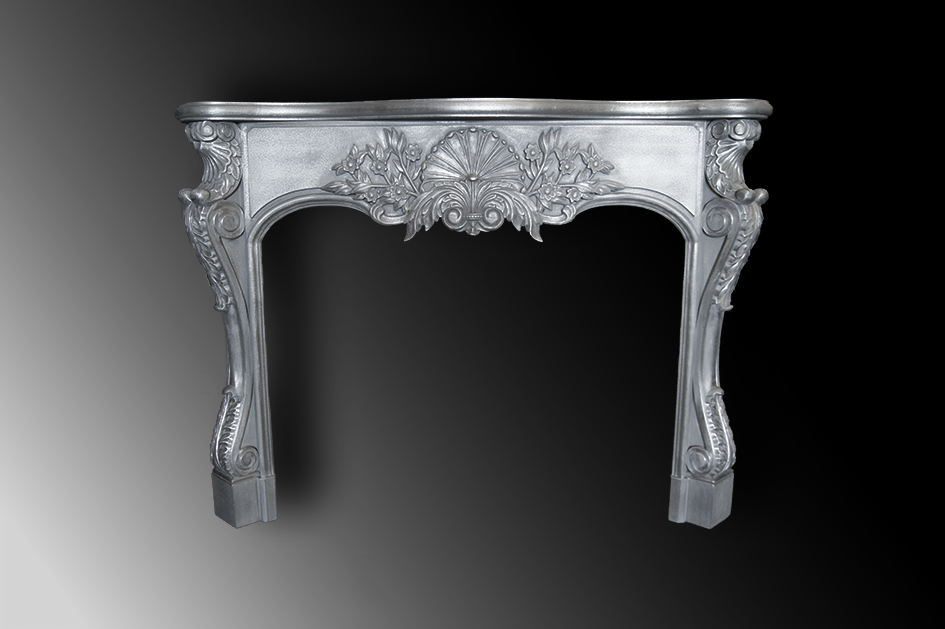 Mantles
In the same that way our Bastille range hoods crown the kitchen, our custom built Bastille fireplace mantles beautifully adorn any room with their decorative ambiance. Cast zinc or pewter mantles are truly a stylish highlight that can be appreciated with or without the warmth of a fire. Our original fireplace mantles are a perfect introduction to our indoor furnishings line, which continues to revolutionize the industry.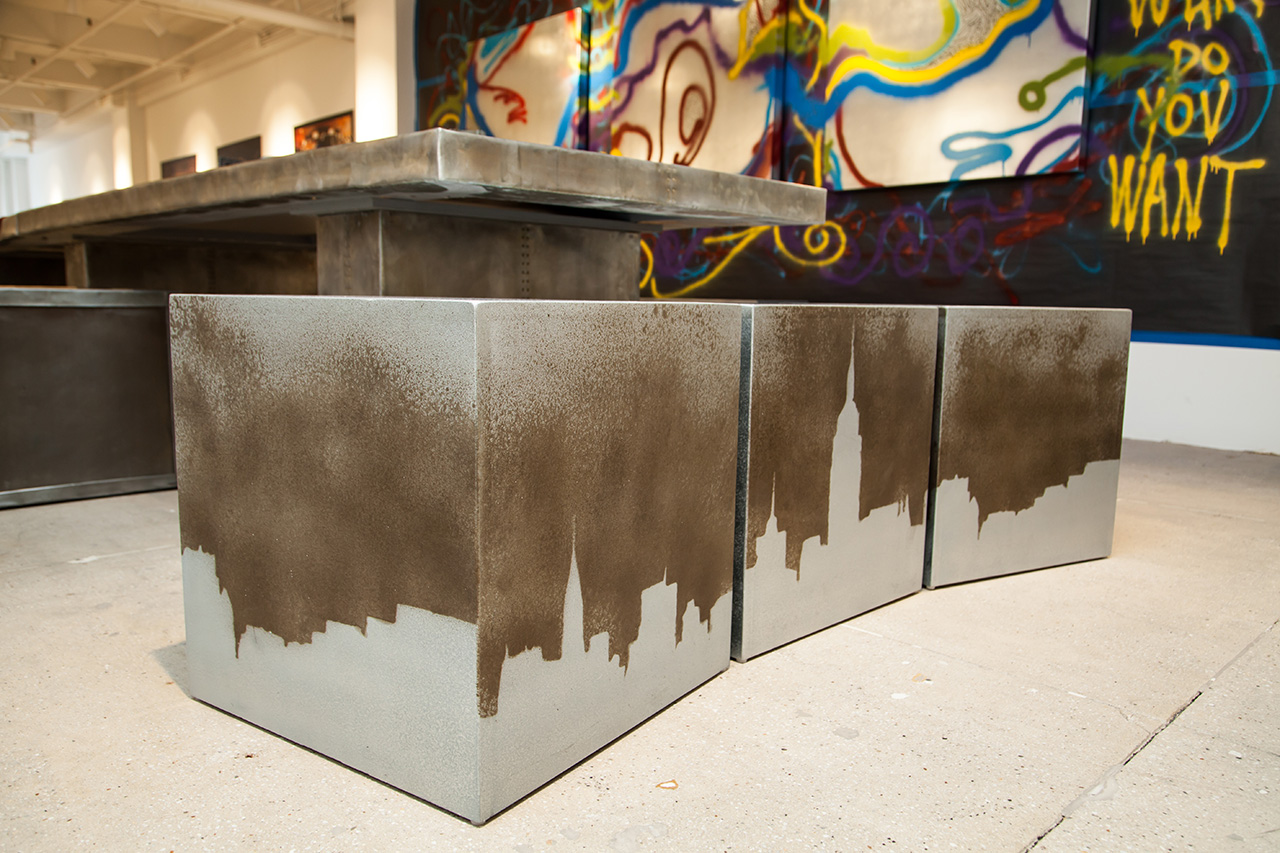 Seating
If are looking for unique seating, La Bastille offers a range of seating options in all metals and mixed materials. Like all of our furnishings, everything is made to order. We offer benches, stools, ottomans, seating cubes and metal wrapped banquettes and booths. Designs range from industrial to sleek and modern. Nothing is outside the realm of possibility.