Backsplashes
La Bastille backsplashes create a unique way of bringing decorative elements to the limited wall space available in kitchens and bars. We offer our own vision for this unique decorative detail, with customer ideas playing a key part in each project. Custom designed patterns, logos and engravings can be added to the back of the panels. The metal may be left in its natural color or a patina can be added to darken it. By providing a variety of design options we can manufacture a cast or sheet metal backsplashes to bring new life to the walls of your kitchen.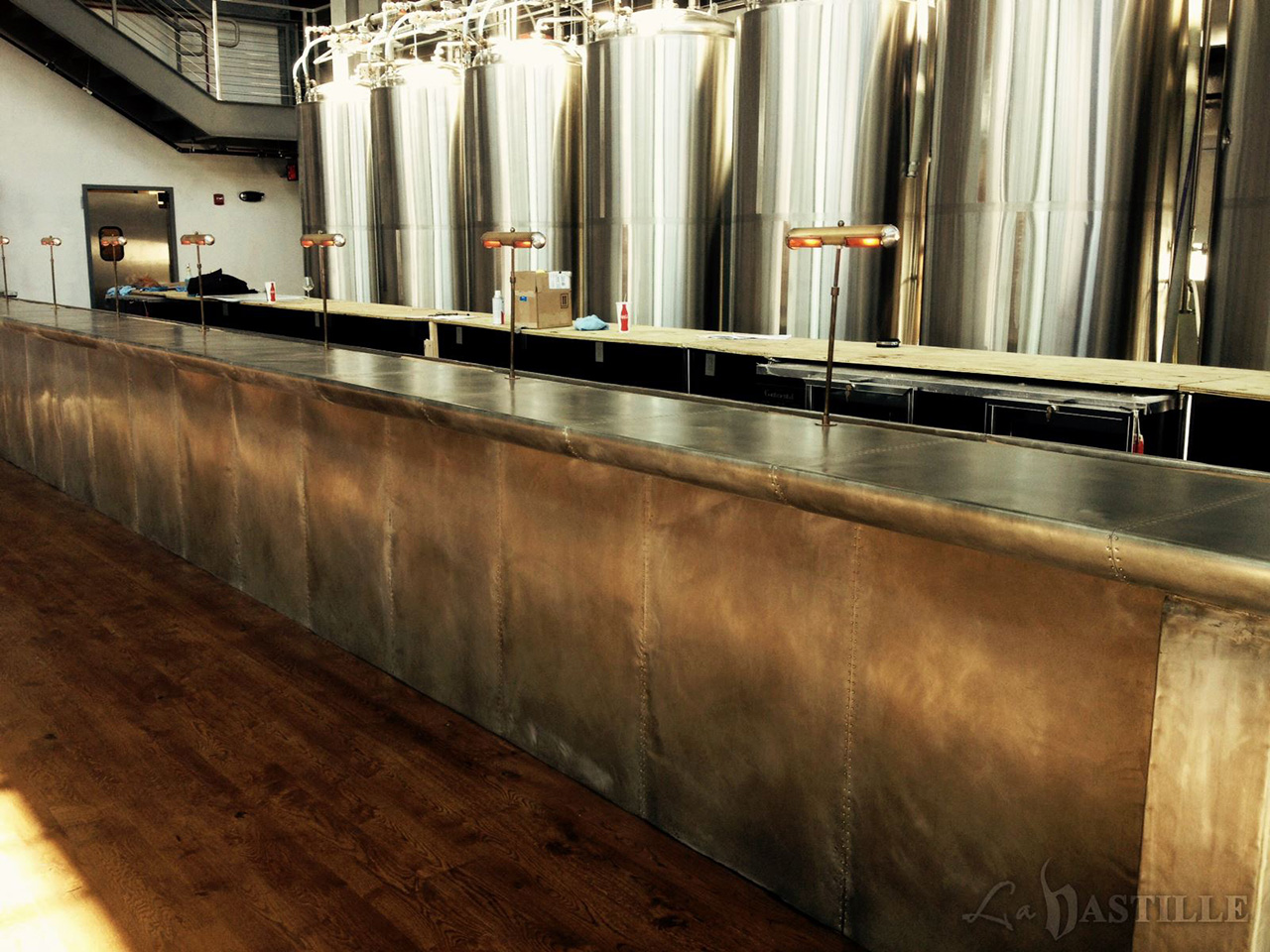 Metal Die Walls
Sometimes the bar top gets all the attention. The bar die (the customer-facing side of the bar) needs some love too. When your design calls for an unusual bar die material, call us. We fabricate metal insert panels with engraved logos as well as entire panels systems, and we can meet many requests. We clad entire bar dies in zinc, steel or bronze. We can add riveted banding, fabricate metal insert panels with engraved logos or create entire panel systems. Let La Bastille enhance your bar die wall and enhance the design of your entire space.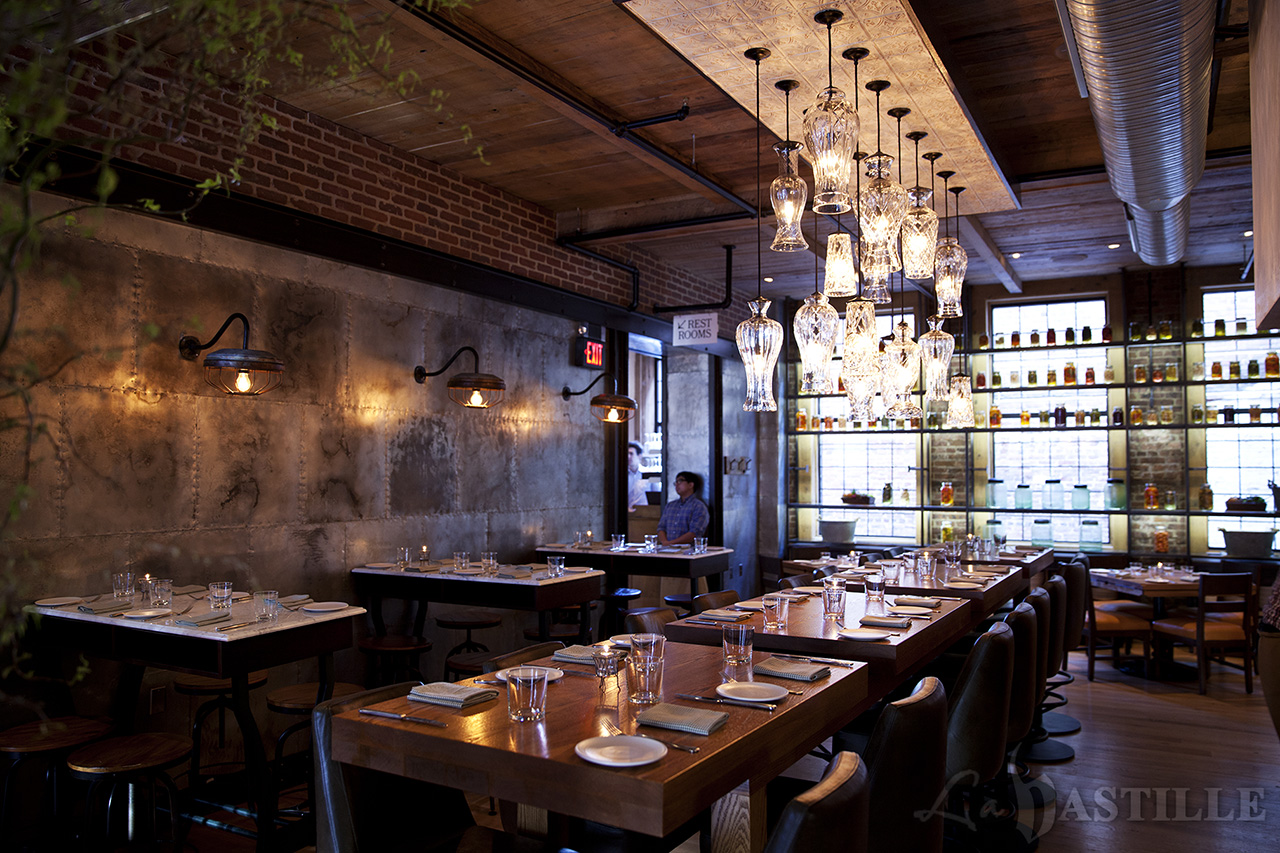 Metal Wall Cladding
With so many options for wall coverings, why not choose something totally unexpected? A wall clad in metal creates a subtle yet rich wall treatment that is both unique and stunning. We install custom panels of sheet metal, including custom stamped designs. We can use our bronze rivets and the sheet zinc material used in our Rivet Collection or we can larger rivets to make a room look like the side of an aircraft. In both residential and commercial settings, a metal clad wall is a stunning addition to your design repertoire. If you have an idea for a metal clad wall, contact us to discuss your design.
Doors
A decorative front door makes a strong statement for your guests, creating the first impression of what lies behind. Whether you want that introduction to reflect industrial, baroque or modern design or whether you want your company logo or family crest engraved, we will create that reflection for you. Moving into your home or business interior, imagine a decorative metal door or a wooden door with a metal border to add some glam to your space. These doors serve not just functionary purposes but will be seen as a piece of art, adding a uniquely beautiful aesthetic to any room.
Miscellaneous Accents
The artisans at La Bastille have years of experience in the production of unique metal accents. We can fabricate almost anything your heart desires, from metal ceiling inserts to signage to decorative colonnettes. Like all of our cast products, our metal accents are 100% custom and remarkably versatile.